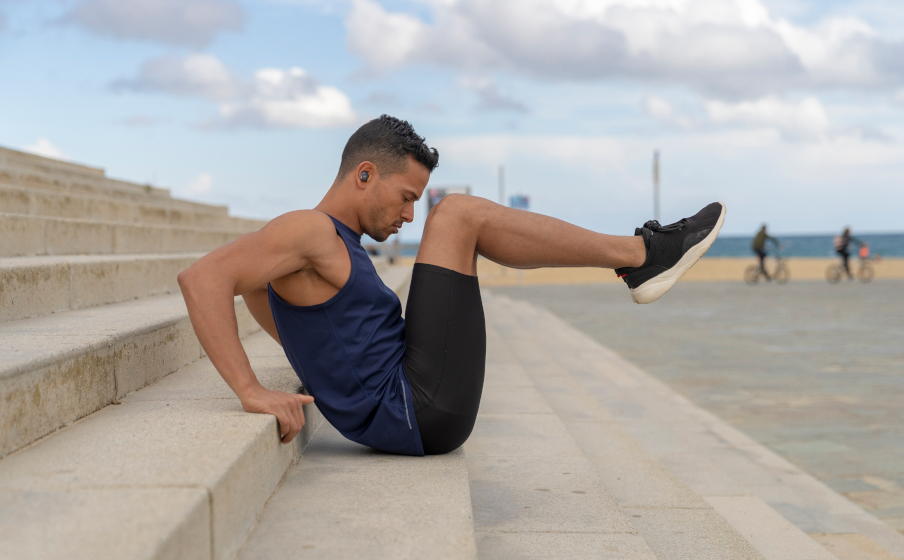 Mukautuva melunvaimennus ja Smart Ambient -tekniikka
Kuulet enemmän sitä, mitä haluat ja vähemmän sitä, mitä et halua. Mukautuva melunvaimennus säätyy automaattisesti tai JBL Headphones -sovellusta käyttäen – häiriötekijät pysyvät hallinnassa ja motivaatio kasvaa. Smart Ambient saa tuntemaan olon turvalliseksi kävellessä ja juoksulenkeillä – tai voit jutella ystäväsi kanssa kuunnellen samalla musiikkia.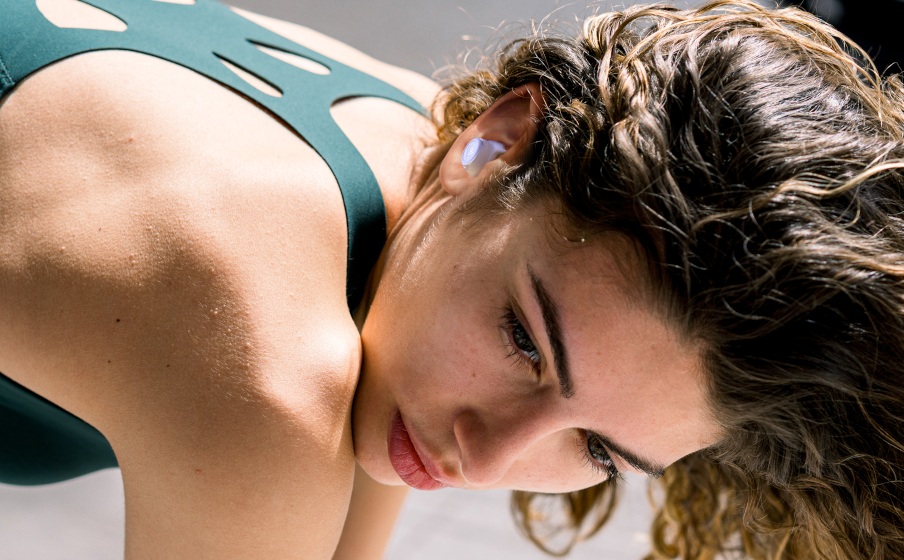 JBL:lle ominainen sointi
Reflect Flow Pro -nappikuulokkeet kuulostavat yhtä hyvältä kuin miltä ne näyttävätkin – 6,8 mm:n dynaamiset elementit varmistavat uskomattoman, JBL:lle ominaisen äänentoiston, olitpa sitten toimistolla tai treenaamassa maastossa-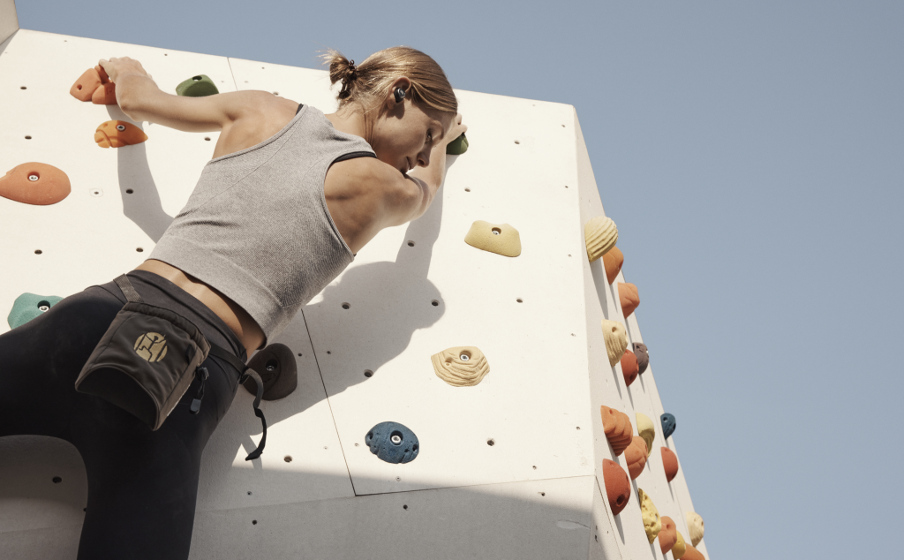 Täydellisiä puheluita 6 mikrofonilla – ilman melua
Koskaan ei tarvitse olla huolissaan siitä, että ääni katkeilee ulkona, väkijoukossa tai juostessa tuulisena päivänä. Kummassakin kuulokenapissa kaksi beamforming-mikrofonia sekä kolmas tuulen suhinaa vaimentava mikrofoni takaavat, että yhteys säilyy kaikkialla ja ääni on kristallinkirkas ilman äänentoiston ongelmia kummallakaan puolella puheluiden aikana. VoiceAwaren avulla voit hallita kuulokkeisiin ohjattua mikrofoniääntä ja valita, kuinka voimakkaana haluat kuulla omaa ääntäsi.
Ominaisuudet

IP68-suojaus ja hyvä istuvuus
IP68-tason äärimmäinen veden- ja pölynkestävyys tarkoittaa, että treenaaminen maalla ei ole ongelma missään säässä tai olosuhteissa, niin kuin ei sitä ole myöskään surffaus JBL Reflect Pro -nappikuulokkeet korvissa tai niiden huuhtelu treenien jälkeen – eikä tahti katkea. POWERFINS-nappikuulokkeita on neljää eri kokoa; ne on suunniteltu parantamaan suorituskykyä ja ne pysyvät korvissa turvallisesti ja mukavasti.

Qi-yhteensopivalla langattomalla latauksella saat 30 tuntia toistoaikaa
Qi-yhteensopivan langattoman latauksen ansiosta voit niin työskennellä kuin treenatakin liikkeellä ollessasi. Kun nappikuulokkeissa on virtaa 10 tuntia ja kotelossa sitä on 20 tuntia, sinua ei pysäytä mikään – saumatonta yhteyttä koko päiväksi.

Kysy neuvoa käyttäen vain omaa ääntäsi
Voit kysyä neuvoa haluamaltasi puheavustajalta käyttäen omaa ääntäsi tai napauttamalla kuuloketta. Voit ottaa käyttöön aktiivisen melunvaimennuksen tai Ambient Aware -ominaisuuden, tarkistaa akun varauksen tai katkaista virran JBL Reflect Flow Pro -kuulokkeista – yksinkertaisesti omalla äänelläsi "Hei Google" -komennon avulla. Uudessa My JBL Headphones -sovelluksessa voit valita käyttöön haluamasi puheavustajan. (*) Tukee vain Androidia. (**) Alexa-ominaisuudet edellyttävät tätä laitetta käytettäessä Android 6.0 -käyttöjärjestelmää tai uudempaa.

Mukautettava kaikki toiminnat sisältävä kosketusnäyttö
Jos juoksulenkin tai joogahetken aikana saat puhelun, voit vastata siihen tai hylätä sen helposti pelkällä nappikuulokkeen kosketuksella. Voit käyttää puheavustajaa, käynnistää tai pysäyttää musiikin tai säätää äänenvoimakkuutta jommastakummasta kuulokenapistaa nopealla napautuksella tai lataamalla ilmaisen JBL Headphones -sovelluksen oman Reflect Flow Pro -äänentoiston ja toiminnallisuuden yksilöimiseksi.

Mukavuuden maksimointi varmistaa paremman suorituskyvyn
Viimeiseen asti tulisi välttää, että nappikuulokkeet aiheuttavat kipua tai putoavat treenatessa. Käyttämällä JBL Headphones -sovellusta ja Check My Best Fit -ominaisuutta saadaan paras äänentoisto ja maksimaalinen mukavuus. Testaamalla äänivuotoja kuulokkeiden käytön aikana sovellus määrittää nopeasti, milloin korvasovitteet istuvat parhaiten.

Dual Connect + Sync -tekniikka
Dual Connect + Sync käynnistää Bluetooth-synkronoinnin heti kotelon avautuessa – taaten näin erittäin vakaan yhteyden. Kummankin nappikuulokkeen toimintoja voidaan lisäksi mukauttaa sovelluksen kautta, ja puheluita, musiikkia sekä puheavustajaa voidaan hallita jommallakummalla tai molemmilla, mikä säästää akkua. Kuunnellessasi musiikkia yhdellä napilla toinen pysyy kotelossa latautumassa – eikä viihde lopu!
Tuotevertailu
REFLECT-FLOW-PRO-
ENDURANCE-PEAK-3
REFLECT-AERO
LIVE-PRO-2-TWS-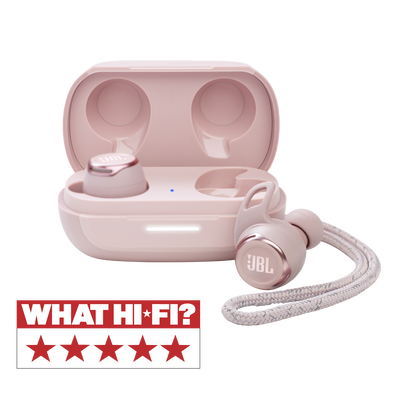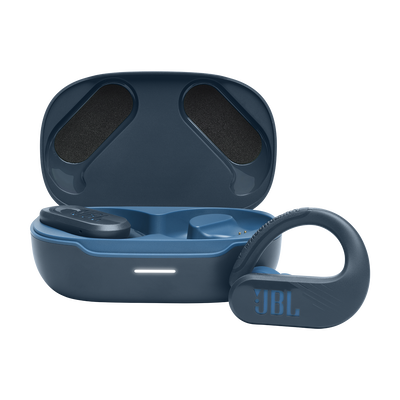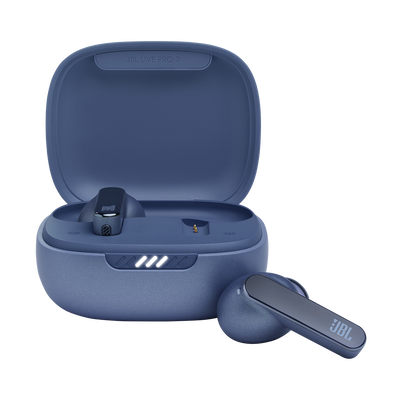 Akku
Maksimi toistoaika (tuntia)
30
Maksimi toistoaika (tuntia)
Maksimi toistoaika (tuntia)
24
Maksimi toistoaika (tuntia)
40
Ominaisuudet
Aidosti mukautuva melunvaimennus
Aidosti mukautuva melunvaimennus
Aidosti mukautuva melunvaimennus
Aidosti mukautuva melunvaimennus
Päästää läpi ympäristön äänet
Päästää läpi ympäristön äänet
Päästää läpi ympäristön äänet
Päästää läpi ympäristön äänet
TalkThru-monitoimipainike
TalkThru-monitoimipainike
TalkThru-monitoimipainike
TalkThru-monitoimipainike
Tiedot ja lataukset
Item# JBLREFFLPROPPIK
Kuvaus
Äärimmäistä treenausta. Tyylikkäästi.

JBL Reflect Flow Pro -nappikuulokkeet on suunniteltu tehostamaan suorituskykyä, ja POWERFINS-tekniikka saa ne pysymään tukevasti korvissa. Motivaatio paranee tunnusomaisella JBL-soundilla, joka jatkuu jopa 30 tunnin ajan. Mukautuva melunvaimennus suojaa ei-toivotulta melulta, niin töissä kuin treeneissäkin. Smart Ambient on mukava kumppani kadulla juostessa, ja vaihtoehtoisesti nopeat keskustelutkin ovat mahdollisia. Kolme mikrofonia kummassakin kuulokenapissa takaa täydellisen kirkkaan äänen kaikissa puheluissa ja kokouksissa myös tuulisella säällä. IP68-suojaus hikeä, sadetta ja pölyä vastaan – työ ja treeni sujuvat missä tahansa. Tarvitsetko apua? Voit puhua Googlelle tai Alexalle käyttämällä pelkästään omaa ääntäsi! (*) Tukee vain Androidia. (**) Alexa-ominaisuudet edellyttävät tätä laitetta käytettäessä Android 6.0 -käyttöjärjestelmää tai uudempaa.
Tuotetiedot
Elementin koko (mm)

6.8

Number of Microphones

6
Audiotiedot
Elementin herkkyys @ 1kHz/1mW (dB)

100

Dynaaminen taajuusvaste (Hz)

20 Hz – 20 kHz

Impedanssi (ohmia)

16
Mitat
Paino (g)

14.4

Paino (oz)

.5
Ohjaimet, kytkennät ja liitännät
Bluetooth-versio

5.0

Bluetooth profiilit

A2DP V1.3 AVRCP V1.6 HFP V1.7

Bluetooth-taajuus

2.4 GHz - 2.4835 GHz

Bluetooth-lähettimen modulaatio

GFSK, π/4 QPSK, 8DPSK

Bluetooth-lähettimen teho

10 dBm
Akku
Latausaika (tuntia, kun akku on tyhjä)

2

Maksimi musiikintoistoaika ANC pois päältä (tuntia)

10

Maksimi musiikintoistoaika ANC päällä (tuntia)

8

Maksimi toistoaika (tuntia)

30
Ominaisuudet
Hands-free-puhelut

Kyllä

JBL Signature Sound

Kyllä

Kosketusohjaimet

Kyllä

Aidosti langaton

Kyllä

Vedenkestävät

Kyllä

Latauskotelo

Kyllä

IPX-luokitus

IP68

Charging cable

Kyllä

Puheääniavustaja

Kyllä

Päästää läpi ympäristön äänet

Kyllä

Sisäänrakennettu mikrofoni

Kyllä

TalkThru-monitoimipainike

Kyllä

Langattomat

Kyllä

Vedenpitävä

Kyllä

Mukautuva melunvaimennus

Kyllä

Ladattava akku

Kyllä

Bluetooth

Kyllä
Pakkauksen sisältö
1 x JBL Reflect Flow Pro TWS -kuulokkeet
1 x C-tyypin USB-latauskaapeli
1 latauskotelo
1 x 3 paria erikokoisia korvasovitteita
4 paria erikokoisia POWERFINS-vakauttimia
1 x takuu-/varoituskortti (W / !)
1 x tuotteen pikaopas / 1 x Google Assistant -asennusopas / 1 x Amazon Alexa -asennusopas / turvallisuustiedote (S / i)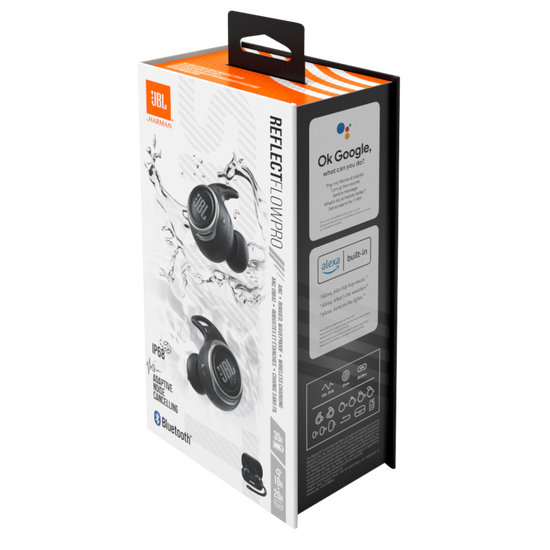 Asiakirjat ja lataukset
Arvostelut ja vastauksia kysymyksiin
Arvostelut
Rated

5

out of

5
by
Bishop1
from
Awesome
I just received my earbuds. The sound and the fit is great. I love the fact that I can fine tune the sound to my taste. So far, so good.
Date published: 2021-10-28
Rated

2

out of

5
by
Ale95
from
Huonommat kuin vanhemmat JBL kuulokkeet
Ostin nämä kuukausi sitten ja nyt ANC ei enää toimi luotettavasti. Joudun lähes joka käytön yhteydessä käynnistämään kuulokkeet useasti jotta saan ANC:n päälle. Asiasta tekee rasittavampaa virtanapin puute joten en voi jättää koteloa lataamaan käytön ajaksi vaan joudun kantaa sitä mukana käynnistääkseni kuulokkeet uudestaan. Kuulokkeet ovat myös epämukavat verrattuna aiempaan flash x kuulokkeihin, jotka myös sulkivat taustamelun paremmin kuin huonosti toimiva ANC. Hipaisu napin ansiosta kuulokkeita ei voi pitää pipon kanssa koska pienikin kosketus pysäyttää ja jatkaa toistoa jatkuvasti. Akun kesto on hyvä vaikka se on huonompi aiempiin JBL kuulokkeihin verrattuna.
Date published: 2023-01-05
Rated

4

out of

5
by
tester1234
from
A very great product
I have tested this product and it is amazing. The in ear grip that it has is just wonderfull. I had to get used to it first. And played a bit with the different ear fit rubbers that came with them, but when i had the correct fit in my ear it was a very good product. It is practically not able to fall out of my ear while doing excercises. I would definetly recommend this product if you are working out and in need of some music (without a cable)
Date published: 2022-01-10
Rated

3

out of

5
by
archduketea
from
controversial earbuds
I bought this earbuds a month ago. First few days I was completely satisfied: good sound quality, great case for earbuds, amazing battery life. But the size of earbuds is too big for my ears even with the smallest grips. I used before this earbuds JBL Reflect Flow. They have serious problems with factory defects. But they were a little bit smaller. So I could run, cycle etc without fear to lost it. With JBL Reflect Flow Pro I lost one earbud at the first cycle workout. I found it then. But I do not want this situation to happen again. I had to sell these headphones
Date published: 2022-05-23
Rated

3

out of

5
by
Anonymous
from
Great audio. Tad uncomfy. Bad battery on left bud
I've had these for mulltiple months now and they are wonderful audio sounding headphones . They are mildly uncomfortable but I have rather large ears or I hear others have way more issues then I. The main issue that drags these down is the batter. They do last a decent time but the left side constantly dies before the right no matter if I don't use noise cancelling or not . And I don't just mean a slight difference I mean dead left earbud and right earbud still at 30 to 40 percent and even recharging left bud to full and re using with a partially used right bud the left bud will still die first.
Date published: 2023-03-25
Rated

5

out of

5
by
Brandon
from
JBL has a real winner!
In the competitive world of workout focus earbuds, the JBL Reflect Flow Pros are a big winner! It starts with an attractive box. Similar to the packaging in past JBL products, there box has a magnetic closing front hardcover with a window to show off the buds and charging case inside. Once open, everything is very well packed. On top I found the left and right ear buds and charging case. Above and below, I found the accessories. JBL includes a USB-A to USB-C charging cable. Yes, the case charges via USB-C thankfully! JBL also includes different sizes ear tips and "wings" to help you attain the best fit possible for the buds. They refer to the wings as "power fins" and the really do lock the buds into the shape of your ear for more rigorous activity. They range in sizes XS, S, M, L so I am sure most people would find a combination that works. The standards worked well for me. Last thing included is documentation and QuickStart guide. I was pleased to spot a QR code right away that took me to the App Store to download the JBL Headphones app (more on that later). Once out of the box, the buds and case both had a level of charge on them. I placed them into their case just to see how it felt. They're magnetic when held close to their respective slots, so there is zero difficultly placing them into the charging case. The case has 2 indicator lights, one inside and one outside to alert you they have placed correctly and also reveal a charge level for the case. Also it is nice that the case includes a built in lanyard to help grab it from a backpack and help from losing it. When I pulled the buds back out of the case, they immediately went into pairing mode. I went into my phone settings and added the Bluetooth to pair. JBL is using the Bluetooth 5.0 standard on these which isn't the latest, but close enough for very good battery life. JBL claims the battery lasts 10 hours with active noise cancelling off and 8 hours with it on. The case will extend you out an additional 20 hours (ANC off) and 16 hours (ANC on). If you're in a pinch, a 10 min charge can add 1 hour of music listening. Lastly, these are IP86 certified for sweat, water and dust proofing. I will say that if you haven't used a workout style bud with "fins" on them before, they can be tricky to put into your ear. I start with the bud tip back just a bit and rotate them forward as I place them into my ear. This locks the front of the powerfin into the crevice of my ear. It also helps the in-ear tip seat into the ear canal for better sound. Feels odd for a minute or two, but then becomes quite comfortable. On to the app! JBL has done an excellent job with this app! The app quickly identified the product and I was able to select it. It then has a base menu displaying the power levels of both buds individually (yes in case your use just one at a time), and also the case power level. There are also toggles for Active Noise Cancelling, Ambient Sound Control, and Smart Audio & Video. They have also included a very friendly EQ with saveable custom presets. The EQ allows an infinite amount of tuning with at least 20 EQ points able to be added (very impressive). You can then name your custom saved EQ. The app also allows more customization from there, by allowing you to adjust how gestures work on each side of the ear buds, auto-off features, standby functions, play/pause, Voice Assistant setup, a check-my-fit feature, and a find-my-buds feature. Voice assistance supported are Siri, Alexa, and Google (I only tried Siri, which worked beautifully). How do they sound? If you're familiar with JBL signature sound, then you know what you're getting. These sound amazing! The sounds is slightly warm, just a hair above flat neutral. There's a slight edge towards bass, but I appreciate that in a workout focused audio product. I wouldn't call them bass heavy at all tho, but you are able to push that via the EQ if you prefer. And really, that is what I love so much about the sound from these. A ton of customization if you want it, but it sounds amazing if you're not into making changes. The volume was more than adequate for me and I found max volume remained very clear, although too loud for my ears more than a few seconds. I found for pure listening, the best sound was with ANC turned on, ambient sounds off, and smart audio to normal. I wouldn't recommend this setup for running as you cannot hear much due to the ANC. Ambient mode solves this problem beautifully to keep you aware of outdoor sounds. This can easily be toggles with a tap on the left ear bud (or programmed to another function entirely). JBL left a lot of personalization on these with the gesture functions. You can set them for voice assistant controls, volume, ANC toggle, play/pause and more. They also can take phone calls. With 3 mic setup, they calls were clear and the person on the other end of my call was easily able to hear me without issues. Overall, JBL has really nailed these. I think they compete with the best of the best in the workout earbud space, and I would highly recommend them! I'd even recommend them for general use as well!
Date published: 2021-11-25
Rated

3

out of

5
by
Troy C
from
Good, Not Great
First, let's start with the great things about this product. I LOVE the packaging. I'm really big on the way products are packaged as, for me, the packaging is like smelling a delicious meal before I eat it. The sound quality is just what I expect from JBL products—clarity, crisp and quality. The podcasts I listen to were clear, the music I listen to comes through beautifully... I couldn't ask for more. Well, I could... and I am. What made these headphones difficult for me to fully enjoy was the fact that they did not and could not stay in my ears. I tried every combination of fins and ear plugs and they just would not stay in! They would for a moment and I would think everything is great until I bent over or turned my head or just waited long enough for them to ease their way out of my ears. It was frustrating and I found myself going back to my JBL TUNE225TWS, which I have zero complaints with. If you can get these bad boys to stay in your ears, you'll love them. If you're like me, you'll find yourself going back to something a little more reliable. Overall, a pretty decent pair of ear buds.
Date published: 2021-11-29
Rated

2

out of

5
by
LRRR
from
Sound was sub-par in comparison to others
Bought the JBL Reflect Flo Pro at the same time as Bose Sound Sport and the Beats Fit Pro True Wireless. The JBL was the 2nd most expensive and the sound was the poorest in quality (bass, etc.) I kept the Bose and have been using them for a few weeks and love them. I was very surprised at the JBL as I absolutely love the Flip 6 speaker (we have a Flip 5 too, which is awesome.)
Date published: 2022-03-30
Rated

2

out of

5
by
slightlyhuman
from
Not Sure If Loving These
Keep falling out no matter which size is fitted. The earbuds keep disconnecting and sometimes I have only one playing which is super annoying at the gym when smashing a workout. Happens all the time. For this kind of money paid I'd expect something better.
Date published: 2022-08-04
Rated

4

out of

5
by
CoenB
from
Good quality sound and NC
I have been using the JBL Reflect Flow Pro for about two weeks now. Previously, I had the JBL Reflect Mini NC. The price of the Flow Pro's is around 70 euros higher. The case is slightly bigger and also the headphones are a bit bigger. This is not annoying, they still fit nicely in my ears, and they don't fall out when I'm running. Furthermore, the noise-cancelling of the Flow Pro's is slightly better compared to the Mini's. Overall they have a more premium feel and when I wear them for a longer time, they do not hurt my ears, which the mini NCs do after a couple of hours of usage. In the JBL application, you can tune the sound for a better sound profile matching your music style, which I think is a real nice feature (featured for both). Moreover, the sound quality of the Flow Pro is slightly better, but not necessarily worth the 70 euros extra investment. Overall, I am very happy with them but if you don't care about that slight difference in quality and a more premium feel, and do not have the extra money to spend, I would go for the JBL reflect mini NC.
Date published: 2021-12-22
Rated

2

out of

5
by
Daz909
from
Disappointing.
Sound quality is good. But the reason I bought them was for the ANC and for use when working out; unfortunately they fail at both and hence the low score. They say they're a secure and won't fall out… but they do. As soon as you start to sweat they get loose and the ANC becomes pointless. It's also annoying and you find yourself constantly pushing them back in. I had a Bose pair before and they stayed in no matter what. The ANC in general isn't great. Stick to headphones if you want ANC and security.
Date published: 2022-06-01
Rated

2

out of

5
by
Sam McC
from
Lacks function to use independent of case
I brought these a few weeks ago to replace my true wireless Flash-X. At first they seemed good, easy to connect and setup and good quality sound. The earphones don't sit as tightly into the ear as the flash and flash-x earphones. After trying all the different attachments and finding the best fit I was able to keep them in, but they loosen up quickly when running and once they a wet from sweat or rain. Biggest problem is that the buttons are very sensitive, and causes the the earbuds to pause or skip frequently. Walking in the rain the drops would cause the earbuds to stop/start. I also found it frustrating that the earbuds cannot be turned off or re-synced without the case. One earbud disconnected while out on a run and I had no way of reconnecting until I got home to the case. While the features are nice, they don't feel as practical as the older flash-x, so I'm returning and buying a new set of flash-x once back in stock.
Date published: 2022-06-22
Rated

5

out of

5
by
Donovan1092
from
Crystal clear sound
I have had these for a few weeks and i am very suprised about the sound. It is crystal clear and the bass is perfect inside and outside. The noise cancelling works very well. It does fit perfectly and they won't fall out. I've tried several ones in the past but this one is the best. You also can customize the sound via the JBL headphones app. The battery life is suprisingly good. You can listen to music for more than 3 days without charging them. The case can give you 20hours on top so you are never left without some music. I can reccomend these without a doubt
Date published: 2022-01-10
Rated

2

out of

5
by
IzzyCS
from
Uncomfortable!!
I have had these for a month now. These earbuds are the most uncomfortable and annoying pair of earbuds I have ever worn. The hurt my ears so bad, even with the smallest size. I wear them with my hair down, so when my hair touches them it turns the ambient sound control on and off. Every time it does that, the voice tells you so. So I'm just sitting there listening to "ambient sound control on" "ambient sound control off" the whole time. I tried them for a month thinking I just needed to get used to them, but I just can't. So, back to my Amazon off-brand, 18 bucks, pair.
Date published: 2023-01-22
Rated

4

out of

5
by
Elise
from
Nice ear buds, nothing special
I like the fact that the ear buds are compact in size and come with multiple sized ear fittings for you to obtain the right fit. The charging case is also compact and lightweight compared to some of the other JBL ear buds. The case also comes with a wrist loop so that you can keep them at your fingertips. The sound quality is standard JBl quality however, I will say the noise canceling technology is one of the best on the market. I like the multiple tap features and that you can use one or both of the buds at anytime and it pauses your music when you remove the buds from your ear. I do wish it had the feature to increase and decrease the volume on the buds themselves rather than having to have the phone next to you. Otherwise, standard JBL quality and no real disappointment.
Date published: 2021-11-26
Rated

4

out of

5
by
JC920
from
Packs a Punch (Great Sound!)
So I am an Airpod Pro owner. Before the Pros came out, I used over the ear headphones. Airpod Pros quickly became my go to. Now that I have these JBL's, I swap between the two. These are great in many many areas and have alot to offer, but there are just a few things that, at least, bothered me. It could be because I've only had these for less than a month. So i made a list of Pros and Cons to help you. Pros: - the sound is amazing, beats Airpod Pros Hands down - I can not say enough about the sound, so i had to say it twice - app is intuitive and adjusting the EQ can really put these up above the rest - they fit in your ear nicely (no stem) and compact - great for working out, does not fall out - long battery life - they look expensive, nice and sleek - no issues with phone calls, very clear - connects to my iPhone quicker than my airpods do - touch gestures for the L can be different from the R, by changing in the app...I keep it the same - its JBL, you know you're getting a quality product and support Cons - the size of case is the biggest issue for me. Which is still the reason why i will reach for my airpod pros instead of these. It is better for working out, connecting to a gym bag, than carrying around when on the run. With that being said, if I am around the house and just need to listen to music, i will grab the JBL's - touch gestures can get confusing, which is why i keep the L / R the same. (I've only owned for a month and it may take time for me to play around more) in Conclusion, these are the best sounding earbuds I have owned. I hope they last a very very long time. JBL puts out great products
Date published: 2021-12-15
Rated

4

out of

5
by
Magicman
from
Almost perfection
After losing one of my UA flash buds I decided to try these out. I must say functionality and sound these are absolutely amazing. Only difference I would suggest is a better wing option. The ua flash tips were much better fit and held all day. Still having trouble finding just the right fit with these ones
Date published: 2022-07-02
Rated

4

out of

5
by
Drifter
from
Excellent Sound and Fit
Sound quality is excellent as well as EQ function of the app. Great fit, style and build quality too. My only gripes are ANC always defaults on and wont stay off. It changes sound profile. The tap functions are too sensitive so randomly changes when i put them on or adjust fit so I diabled them in app ( nice app feature) Last but not least, BT pairing can be flakey and require reset with charging case. Overall I really like these for the great sound, build and fit. Almost five stars if not for the gripes.
Date published: 2023-01-30
Rated

5

out of

5
by
TIannie
from
Fantastic
I have now got the perfect fit dont budge when at the gym brilliant. The sound quality with ANC is amazing and cant fault it. 2 wee issues the instruction booklet is to small print for my eyes. I also have had to disable auto shutdown which is irksome. This is only workaround when I go to Gym and dont want to take the Case. I have Buds paired with Smart Watch and Phone and cannot connect by time I drive 10.mins for either Watch or Phone. Great purchase and delighted with value for money.
Date published: 2022-09-12
Rated

1

out of

5
by
Honcho
from
I bought the JBL Endurance Peak II - Waterproof True Wireless in-Ear Sport. Don't waste your money. As honest as can be. I had these for about a month and out of no where the left ear bud no longer wanted to connect. Trash. Never buying another JBL product.
Date published: 2022-06-20
Rated

5

out of

5
by
Eline1989
from
Geweldig product, echt een musthave!!
Ik heb JBL Reflect Flow Pro+ (zwarte kleur) nu een maand in gebruik. Ik vind het echt geweldige oortjes. De oortjes zijn volledig draadloos, waardoor de pasvorm van groot belang is. Dit zijn de eerste oortjes die bij mij blijven zitten, waardoor ik de pasvorm geweldig vind. Je kan de oortjes ook voor jezelf afstellen. Er zitten drie verschillende vormen bij zodat het lekker in je oor kan zitten en drie formaten dopjes voor in het oor. Daarnaast is het geluid van groot belang voor mij. Het geluid klinkt zuiver en is gelijk apple oortjes. Echter de prijs van deze oortjes is veel aantrekkelijker en je hebt veel meer waar voor je geld. Je kan ook geluiden van buitenaf wegfilteren. Al met al dus een geweldig product om aan te raden. Ook super leuk om je sportieve vriend of vriendin cadeau te geven.
Date published: 2022-01-01
Rated

5

out of

5
by
Sissi08
from
Hyvät nappikuulokkeet
Sain nämä kuulokkeet pari viikkoa sitten testiin ja olen niihin erittäin tyytyväinen. Edelliset kuulokkeet olivat malliltaan sellaiset, että pitkätukkaisen hiukset irrottivat ne korvista. Nämä eivät irtoile hiusten mukana. Kuuloke tuntuu isolta möhkälelltä ensimmäisellä kertaa, mutta hyvät sovitepalat tekevät siitä hyvin istuvan, joten pysyy korvassa. Sadekelillä en ole päässyt kokeilemaan, mutta säädöt ovat loistavia ja näillä kuuntelee ilamn taustahälyn häiriötä. Suosittelen lämpöisesti.
Date published: 2022-04-14
Rated

5

out of

5
by
Pao1a
from
Best earphones
It's all I would expect from the brand. Always had their speakers and first time trying earphones. Good prise for the greatest quality. I'm very happy with them. Really recommend it!
Date published: 2021-11-30
Rated

5

out of

5
by
Flo2196
from
Perfect fit and terrific sound!
I have had these headphones for almost a month now and I am very pleased to have bought them. In the past, I always had headphones which did not fit in my ear properly, which caused them to fall out, especially whilst exercising/running. These headphones come with a variety of different buds/rings, so you can customise them to fit into your ear. In the beginning I had a little trouble connecting them to both my phone/laptop and switching between these. However, after using them for a while this becomes a little easier. The touch features are great, enabling me to pause/play/call etc. at any time. The noise cancelling also works very well, I have gotten multiple comments on the (lack of) the background noise whilst phoning. Overall; super happy with the fit of the headphones and the quality of the sound!
Date published: 2022-01-03
Rated

4

out of

5
by
MrFox
from
Great while sporting
These ear buds are great to wear while sporting. If it is in the gym or doing outside sports. Because of the different sizes of powerfins and eartips it could fit every type of ear. It makes me happy not having to hear the awful music at the gym. The noise cancelling could be a bit better, it works great while listening to music at a high volume, with lower volumes it could do better. You can manually adjust it in the JBL app, which helps, but having it adapt by itself would be more value for money. In comparisson the sound is great! As you may expect from JBL. You can use the equalizer in the app, but is it not nescessary. Even with maling calls,sound is crystal clear and the microphones pick up the entire conversation and not too much background noise (this is what friends told me when I called them and asked). The battery life is great, When the buds are emtpy, recharging them is the case is real easy and a quick charge.The case on the other hand is a bit bulky, in my opinition, it does not need to be that big. There is one thing a really don't like that much with the JBL Reflect Flow Pro buds. Connecting it to a device is quite difficult. I never had any problems with that in the past with JBL headphones. But once connected, it won't lose that connection. Which is great, unless you want to connect them to an other device. All in all, you get great value for your money when you compare them to other and most often more expensive earbuds.
Date published: 2021-12-28
Rated

3

out of

5
by
karppikala
from
Kohtalaiset kuulokkeet
Kuulokkeita tullut nyt käytettyä pari viikkoa. itsellä hankaluuksia löytää kuulokkeille oikea paikka korvassa etteivät tipahda ja että musiikki kuuluu niinkuin pitääkin. Mutta sitten kun kuulokkeet saa paikalleen oikein niin musiikki kuuluu todella hyvin! Juostessa kuulokkeet pysyy hyvin päässä ja kuulokkeista käytettävät pikatoiminnot olen itse kokenut käteväksi. Hinta-laatu suhteeltaan oikein moitteettomat kuulokkeet.
Date published: 2022-04-13
Rated

5

out of

5
by
Vineet
from
The best earbuds I have ever owned.
These are definitely the best overall earbuds I have ever owned. They have great bass, amazing clarity and best of all a perfect fit for my ears. I have used them for a few activities now, the review for each one of them is as followed. - Audio quality: 5 out of 5 for a wireless earbuds. - Fit: 5 out of 5. - Noise cancellation / Ambient Aware: 3.5 out of 5. - Comfort (How long can you wear comfortably): 4 out of 5 .
Date published: 2021-11-29
Rated

4

out of

5
by
Testaaja25
from
Taattua laatua
Sain nämä testiin muutamaksi viikoksi ja ei voi muuta kuin kehua. Kuulokkeet on helppo ottaa käyttöön, akun kesto on huippuluokkaa sekä kuulokkeiden mukana tulevat säätömahdollisuudet loistavat vaikka omaan korvaan ei sovikkaan täydellisesti. Kuulokkeiden äänenlaatu on myös paljon parempi mihin olen tottunut langattomien kanssa, ei ole tarvinnut siis tyytyä vaan kuulokkeet tekee sen mitä lupaa ja hyvin.
Date published: 2022-05-01
Rated

5

out of

5
by
Eikku82
from
Loistavat kuulokkeet monipuolisilla sovitteilla
Hankin kuulokkeet muutama viikko sitten ja olen niihin erittäin tyytyväinen. Aiemmin ennole löytänyt korvissani pysyviä kuulokkeita mutta nämä pysyy hyvin. Kuulokkeissa on mukana kaiken kaikkiaan 6 erikokoista sovitetta jolla nämä saa sopivaksi kenen tahansa korviin. Kuulokkeiden kantavuus on hyvin pitkä jolloin esim kotona siivotessa ei musiikki katkea vaikka puhelin jäisi toiselle puolelle taloa.
Date published: 2022-04-13
Rated

5

out of

5
by
Justin C
from
Good enough ANC
Good ANC as its headline feature. Wind noise resistance could be better if you compared it to the Bose Quite Comfort but as a sport earphone it compares well with Jabra Elite. The sound is clean and balanced with emphasis on the bass. JBL positioned this with a decent battery life if nothing spectacular. The wing stabilizes the earbud well, on ear controls are more app setting dependent.
Date published: 2021-12-01
bvseo_sdk, dw_cartridge, 18.2.0, p_sdk_3.2.0
CLOUD, getReviews, 6ms
reviews, product
Kysymyksiä ja vastauksia
Are these headphones tuneable, I have worn Jaybird Vistas and I can program the sound to my liking whether it is more bass or treble, etc. are these headphones cable of this through the app?
Our JBL Reflect Flow Pro is compatible to use with our JBL Headphones app, where you can use the equalizer presets to adjust the sounds to your preference. You can download the JBL Headphones at Google Play Store for Android devices or App Store for iOS devices.
Date published: 2023-01-05
Do they work with Apple I Phone 12 or highter
Yes. Our JBL Reflect Flow Pro is compatible with iOs and Android devices. It has Bluetooth version 5.0 and can connect with even past or later models of Bluetooth connectivity.
Date published: 2023-01-25
Are these earbuds able to connect and work to play games on an Xbox?
Our JBL Reflect Flow Pro can be used with Bluetooth-enabled devices such as phones, tablets, and laptops. It isn't recommended for use with gaming consoles because audio-video delays may occur. Instead, we recommend the JBL Quantum series of headphones.
Date published: 2023-01-20
If I am connected to a phone, can I connect to a previously connected tablet by selecting it from the Bluetooth settings on the tablet? Do you have to disconnect from the phone first? I'm not talking about multipoint, but quick switching between devices.
Thanks for your question. Our JBL Reflect Flow Pro can connect to one source device at a time. Yes, you paired it to a previously connected tablet by selecting it from your Bluetooth settings. And you need to disconnect it first from the previously paired device. For more details about the unit, you may click the link here: https://bit.ly/3ssoDKj
Date published: 2023-01-05
Would I be able to use these in the shower without damaging them?
Our JBL Reflect Flow Pro has an IPX rating of IP68 that can withstand continuous immersion in water (up to 1.5 meters / 4.9ft for 30 minutes). Although it's waterproof, the flow of water from the shower may trigger unintended controls on the touch controls of the earbuds as they're sensitive. If the earbuds have been exposed to water, ensure to dry them off before charging them to prevent possible damage.
Date published: 2023-01-23
How do you select the right earfins to stop the buds falling out?
In selecting the right ear fins of JBL Reflect Flow Pro, you may have some trial and error as it comes with four sizes of ear fin stabilizers (XS, S, M, L). Selecting the fitting ear tips is also important before choosing the ear fins. Attach the ear fins and insert the earbud into your ear. Gently rotate them and push them into your ear to lock them in place. You may try the "Check My Best Fit" test in the JBL Headphones App, which will help you get the best sound quality depending on the size of the ear tip and fins.
Date published: 2023-04-15
How do you switch the earphones off and on when you don't have the case with you?
Thank you for your question. The JBL Reflect Flow Pro only turn on when taken out of the charging box and then turn off when placed back in the charging box. Should you wish to receive further support, you may contact the Harman Customer Support team by telephone, email or chat in order to receive direct assistance. Please see https://uk.harmanaudio.com/support-contact.html#ns for further details. Thank you.
Date published: 2023-01-26
do they block snoring of a partner?
Our JBL Reflect Flow Pro has an adaptive noise cancellation feature that does not completely eliminate noise but does reduce unwanted background noise. This varies on the loudness of the sound and your distance away from it.
Date published: 2023-01-21
Can the case use wireless or inductive chargers?
Our JBL Reflect Flow Pro case doesn't support wireless charging. We recommend the JBL Live Free NC+ TWS and JBL Live PRO+ TWS, which feature Speed Charge and Qi-compatible wireless charging.
Date published: 2023-01-23
Does the waterproof feature mean you can swim with these? 
Our JBL Reflect Flow has IPX7 waterproof rating. It protects the product from submersion in 1 meter (3.3 feet) of water for up to 30 minutes. However, moisture and change in temperature can affect the internal of the unit over time. Also, please note that Bluetooth signals can't travel in water/ fluids you may experience connectivity issues if using these while showering as water can affect the transfer of audio signals.
Date published: 2023-01-22
Do they support Apple products? Siri?
Yes. Our JBL Reflect Flow Pro is compatible with iOs and Android. It is Google Assistant and Siri compatible.
Date published: 2023-02-20
Can you swim with these?
Our JBL Reflect Flow Pro has a rating of IP68 for waterproof and dustproof. Although the earbuds can withstand continuous immersion in water for 30 minutes up to 1.5 meters, it is not suitable for swimming as Bluetooth signals do not pass through water. We recommend our JBL Endurance Dive, which features an IPX7 rating and a built-in MP3 player designed for swimming activities.
Date published: 2023-04-11
Hi, your website says that these have Bluetooth 5.0; whereas, another website says that these are Bluetooth 5.2. Could you please clarify?
Thank you for your question. The JBL Reflect Flow Pro have a 5.0 Bluetooth version. Should you wish to receive further support, you may contact the Harman Customer Support team by telephone, email or chat in order to receive direct assistance. Please see https://uk.harmanaudio.com/support-contact.html#ns for further details. Thank you.
Date published: 2023-01-08
Can these be used without the ear fins?
The powerfin stabilizers of our JBL Reflect Flow Pro are part of the design of the earbuds. Without the use of the powerfin stabilizers, the earbuds have a chance to fall out of your ears.
Date published: 2023-01-22
What happens if I buy this and try it and realize it dorsnt fit well or I dont like how it sounds. Will I still be able to return it?
is this product sweatproof? It says ikts waterproof but not sweatproof?
bvseo_sdk, dw_cartridge, 18.2.0, p_sdk_3.2.0
CLOUD, getContent, 55ms
questions, product