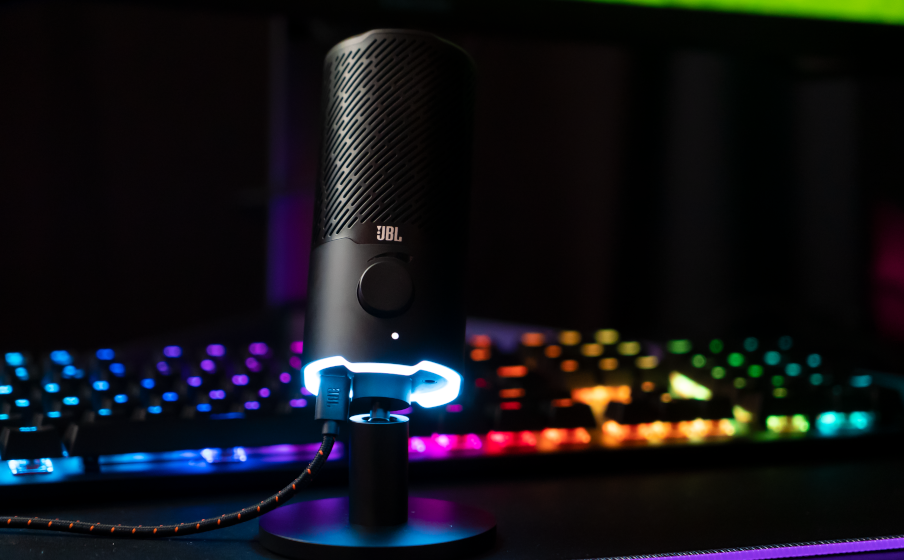 JBL-tekniikka äänen täydelliseen suoratoistoon
Aina voimakas ja selkeä ääni. Quantum Stream -mikrofonissa on kaksi 14 mm:n elektreettikondensaattoria ja korkea 96 kHz:n näytteenottonopeus, joten se poimii jokaisen äänen ja suoratoistaa puheen täydellisesti.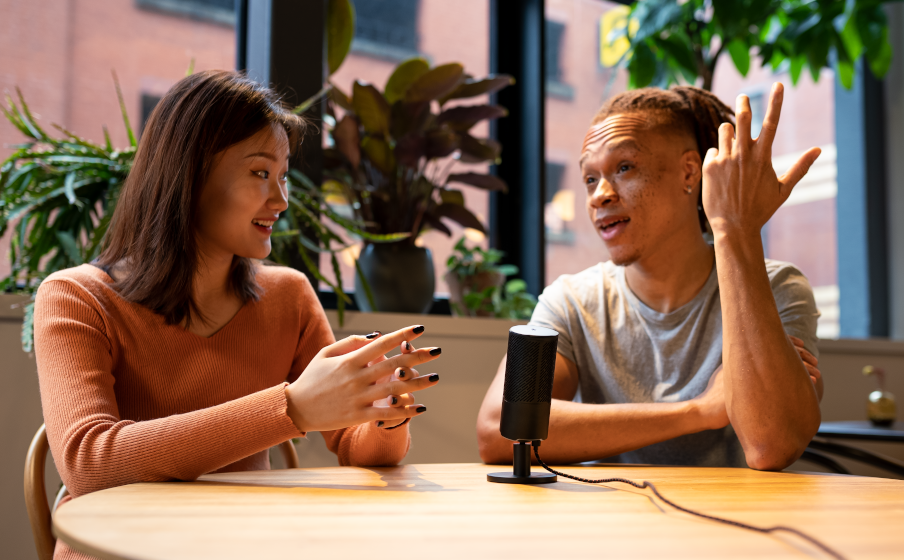 Kaksi valittavissa olevaa suuntakuvioasetusta
JJBL Quantum Stream -mikrofonin kahden suuntakuvioasetuksen ansiosta voit helposti vaihtaa mikrofonien välillä: kardioidimikrofoni saa kuulumaan yksittäisen puheäänen voimakkaana ja selkeänä, ja pallokuvioinen mikrofoni puolestaan poimii useamman henkilön puheen tai jopa live-esityksen..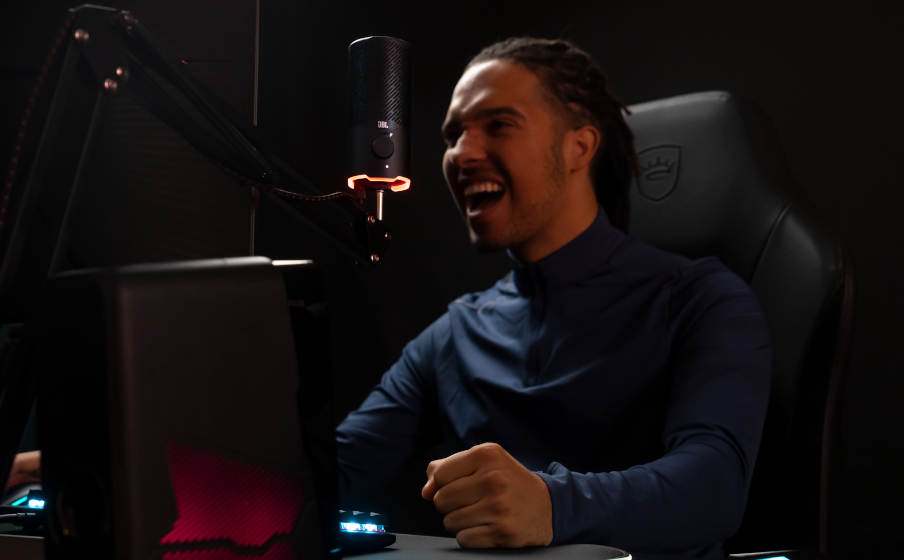 Yleiskiinnitys
Kiinnitä mikrofoni haluamallasi tavalla paikan ja tilanteen mukaan. Kolmen asetusvaihtoehdon ja käännettävän jalustan avulla voit liikuttaa JBL Quantum Stream -mikrofonia 360 astetta, kytkeä sen kameran jalustaan, kiinnittää sen puomiin jne.
Ominaisuudet

​Puheäänen tarkkailu ja helppo äänenvoimakkuuden säätö
Tarkkaile mikrofoniääntä haluamallasi tavalla. Voit hallita tietokoneen äänenvoimakkuutta kätevästi suoraan kuulokkeista, mikrofonista tai tietokoneelta.

Tiedät aina, milloin olet mykistetty
Mykistä tai poista mykistys painiketta napauttamalla. RGB-renkaan merkkivalo vahvistaa tilasi, joten tiedät aina, milloin äänesi kuuluu.

Kahden kapselin kondensaattorimikrofoni täydelliseen suoratoistoon
2 x φ14 mm:n elektreettikondensaattorimikrofoni ja 96 kHz:n näytteenottonopeus varmistavat, että äänesi poimitaan voimakkaana ja selkeänä.

Kestävä, laadukas metallirakenne
Tyylikkäässä ja tukevassa JBL Quantum Stream -mikrofonissa on alumiinijalusta, metallirengas ja teräsverkko, jotka antavat tyylikkään ilmeen ja parantavat vakautta käytön aikana.

JBL QuantumENGINE -yhteensopivuus
PC-pohjainen JBL QuantumENGINE -ohjelmisto laajentaa kokemuksesi pelaamisen tuolle puolen, sillä sen avulla voit säätää eri toimintoja, kuten äänen taajuuskorjainta, ilmaisinrenkaan RGB-väriä, mikrofonin mykistämistä ja mykistyksen poistamista sekä suuntakuvion valintaa.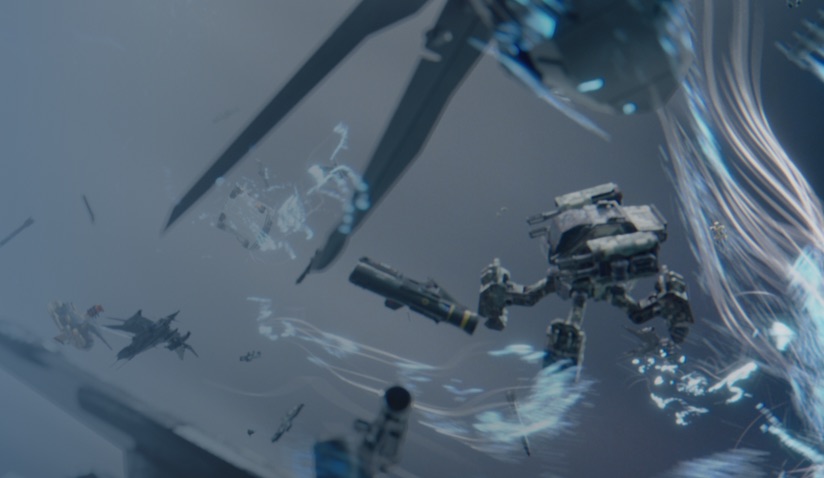 FAQ
Tiedot ja lataukset
Item# JBLQSTREAMBLK
Kuvaus
Ääni on kaikki kaikessa

Tee pelaamisesta, suoratoistosta ja kokousten järjestämisestä upea kokemus. JBL Quantum Stream -mikrofonin korkea näytteenottonopeus ja 14 mm:n kaksoiskondensaattori varmistavat, että äänesi kuuluu aina voimakkaana ja selkeänä ilman taustakohinaa – tai voit vaihdella suuntakuvioasetusten välillä, kun haluat mikrofonin poimivan myös ympärillä olevia ääniä. Tarvitsetko pienen tauon? Mykistä ja poista mykistys napinpainalluksella – RGB-rengasilmaisin vaihtaa väriä, joten tiedät aina, milloin äänesi kuuluu. Kolmen asetusvaihtoehdon ja käännettävän jalustan ansiosta mikrofonin asentaminen on helppoa missä ikinä oletkin. Näin voit kommunikoida helposti ja saumattomasti Plug and Play -periaatteella.
Tuotetiedot
Lähtöteho (RMS)

45 mWrms kanavaa kohden (kuorma = 32 ohmia)

Käyttöjännite / virrankulutus

5 V 500 mA
Audiotiedot
Elementin herkkyys @ 1kHz/1mW (dB)

-37±3dB (1kHz@1Pa, 0dB=1v/Pa)

Dynaaminen taajuusvaste (Hz)

20Hz - 20kHz

Impedanssi (ohmia)

>16
Mitat
Paino (g)

248

Paino (oz)

8.75
Ominaisuudet
Sisäänrakennettu mikrofoni

Kyllä
Pakkauksen sisältö
1 x JBL Quantum Stream -mikrofoni
1 x USB-virtajohto
1 x takuu-/varoituskortti (W / !)
1 x QSG-/käyttöturvallisuustiedote (S / i)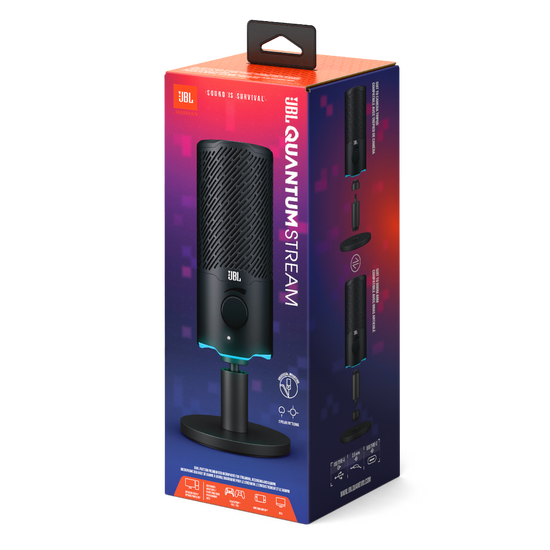 Asiakirjat ja lataukset
Arvostelut ja vastauksia kysymyksiin
Arvostelut
Rated

5

out of

5
by
Librow
from
Solid little mic with some great features.
I got the quantum stream a few weeks back and it has worked out really great. I use it daily for online meetings. The ability to hear in the headphones how I sound on through the mic has been really helpful. The green and red light under the mic lets me know clearly if I'm muted or not. Usb cable is more than enough for any of my needs and its a sturdy braided cord. I have taken advantage of easily being able to switch from cardioid (monodirectional) to omnidirectional setting with just holding the volume down. I also appreciate the solid metal base of the unit.
Date published: 2022-08-31
Rated

5

out of

5
by
Tedschaumburg
from
The design is very impressive, sounds great!
JBL Quantum Stream | Dual pattern premium USB for the money the sound is decent. The quantum software installs automatically when you plug it in. The design is very impressive, looks like a serious gaming microphone, the lights are awesome and it is well made. I have been looking for something like this that is affordable because headsets give me a bad headache. This sounds good supports 24g/ 96kh. I wear glasses and the pressure points of the part behind my ear just cause pain. The design quality and features are awesome, looks great on my glass desk.
Date published: 2022-09-02
Rated

4

out of

5
by
Kul27
from
Didn't know I needed one
First off, packaging was standard JBL style. Nicely done and left me feeling it was something higher end. I never really had a use for a microphone before as the standard ones on laptops and cell phones were good enough in my opinion. But upon using it to video chat with some friends and family, i did not suffer with not being heard at times. I admit to mumbling, but even that should be heard. I don't game online or stream things. Honestly, my online presense is boring. Product quality is nice. Not like super high end feeling with crazy materials, but nice enough to stand up to some oops scenarios. Setup was easy. Plugged in the unit and my laptop picked up on it. I never really thought to have a microphone before, but the product did change my mind.
Date published: 2022-08-25
Rated

5

out of

5
by
the11
from
Effective and good looking product
First, I would comment that the "Eco-Friendly Packaging" lives up to claim...I have never seen so little plastic used on packaging a consumer electronics product. Product mic is sensitive on cardioid and omnidirectional modes (though I had some trouble distinguishing between these operationally). I have so far just used for Zoom remote conferencing, and other people can hear me just fine and I can hear them as well. Headphone sound is great. Lighting color leaves no doubt when product is live or in mute.
Date published: 2022-09-18
Rated

5

out of

5
by
Salvo2711
from
Top quality microphone
I was happy to get the JBL Quantum Stream for testing. As I am a daily online gamer, where I also talk to my colleagues, I was very excited, what they will say, when I'm using it while playing. The set up was very easy and quick, I didn't need the instructions booklet. As every online gamer know, you might get interrupted while playing, for example from your child or wife or even from a phone call. Therefore it is great that you can easily mute the mic by touching the top of the mic. The sound of the mic is very good, all of my colleagues told me, that they hear me very clearly and there are no background noises, just like rustling. Also the design of the mic is very nice. My wife first thought it was a speaker and not a mic. I would buy this great microphone for this price!
Date published: 2022-04-19
Rated

5

out of

5
by
Turo87
from
Quick and easy install.
The stream microphone was very easy and quick to set up. I used it with my PS5 and connected flawlessly. The RGB lights are an extra touch. Perfect for streamers and pod cast creator. The mute button is handy for a fast emergency mute.
Date published: 2022-08-21
Rated

4

out of

5
by
FriendlyAudioGuy
from
Cool Flashy Microphone, Can be touchy
The microphone has a lot of features with it. I really enjoy that I can switch between omnidirectional and cardioid pick up patters as this is nice for switching between solo streams and group discussion. The color customization is a very nice touch. The only thing that I have found is that it can get a little glitchy and hang up with the quantum software. I had a few occasions that I had to unplug the microphone and reboot the software in order to get it to recognize again.
Date published: 2022-08-22
Rated

4

out of

5
by
JunnuK
from
Erinomainen mikrofoni
Sain tämän testiin ja täytyy myöntää, että kyseinen mikki taitaa jäädä itselleni. Äänenlaatu on erinomainen ja laite ei pahemmin välitä taustamelusta, vaan suodattaa sen hyvin pois. Paitsi jos puoliso tulee sanomaan, että nyt olisi aika lopettaa pelaaminen. :D Mutta tämänkin pystyy hyvin estämään mikin mute-napilla. Equa pystyy säätämään monipuolisesti ja tyylikkään ulkokuoren kruunaa mikin pohjassa olevat ledit, joiden väriä pystyy myös säädellä softan kautta.
Date published: 2022-05-27
Rated

4

out of

5
by
akshaybestha
from
Amazing little product with great features
I got the quantum stream a few weeks back. It was very easy to setup. The indicator at the bottom of the mic is very easy to recognize and helps a lot in recognizing if you're on mute or not. The design of the product is very simple and is light and can be carried easily. The light underneath are amazing and perfectly well lit. The quality of the sound is great. I would recommend this product for a streamer who is looking for a mic for a reasonable price.
Date published: 2022-09-09
Rated

4

out of

5
by
ali 12345
from
Good microphone
I bought this microphone two weeks ago. The sound quality is good and the receiver can hear the sound very good. It's easy to connected with the PC. And it's also short, so that it isn't too big, so you lose less space. But for me it could be height adjustable, that you can move it easily The RGB is not too much though not too less, so that is perfect for me. And also a positive fact is that you can mute you on the microphone.
Date published: 2022-04-09
Rated

5

out of

5
by
jbarnr
from
Solid microphone - lots of features! JBL as usual
As someone who works in IT, remotely from home - you can never have too many or too good of a microphone (or speakers, etc). I think most of us have had that person or coworker speaking over the phone or in a meeting and they sound like they are in a fishbowl or 300 feet away - no issue there with this microphone. I typically enjoy the build quality of JBL products - not much different here, it is solid (won't tip over easy) - with a metal base that is padded and can swivel. Can't really ask for much else with a microphone of this style. It is a little on the big side for my taste - but I have OCD and enjoy as clutter free of desktop real estate as I can get (hence monitors on monitor arm). The LED light is a nice touch and can be changed - not much to report there - not a big deal in my eyes since I don't have a flashy setup it will co-mingle with in that sense. My coworkers commented on the clarity of it the first time I got on to a meeting so that was a promising sign upon first use - no complaints or issues since. Only "gripes" I have are the USB power placement (underside pointing towards the base) and the oddly colored striped USB cord they provide - orange seems a bit out there and doesn't really go with anything I can see most people having on their desks but its a minor thing and getting another cable is no biggie. The software for this (JBL Quantum) seems pretty robust and the windows interface is nifty looking but for me personally I likely will not mess with it much - I could see if I was into actual streaming etc it would probably be nice to be able to fine tune settings.
Date published: 2022-08-25
Rated

4

out of

5
by
aidu
from
Great for gaming and work
I got this JBL Quantum Stream for testing and my 13 year old son catched it immediately and take it to his room. The packaging was good and not to much waste, just paper and cardboard. It was very easy to install and connect to the PC, just plug and play. My son don't need any help. He used the microphone for gaming and for his YouTube videos. To turn it on and off you just have to tap on the top and the colored ring at the bottom will show you green - on or red - off. My husband tried the microphone also for telephone conferences at work. It was totally easy, just plug the mic in and it was ready for teams and others. With the control dial you can adjust the volume. If you push this dial you can adjust the sensitivity of the mic which is shown in the brightness of the colored ring at the bottom. All very easy and intuitive. We will recommend this mic as a good and valuable helper for work and fun.
Date published: 2022-04-11
Rated

5

out of

5
by
brian163
from
Simple, well designed USB mic that works with Macs
I run my MacBook Pro in clamshell mode with an external display and prefer to have a microphone in front of me instead of speaking loudly towards my laptop in the corner of my desk. The Quantum Stream is a plug and play solution that offers simple controls, two mic modes, and sounds at least as good as the MacBook Pro's already decent built-in mic, if not better.
Date published: 2022-08-31
Rated

5

out of

5
by
Kalicat
from
Quality microphone.
The JBL Quantum is sleek microphone. I wasn't even aware that JBL made them, but I'm glad to find out they do. The Quantum is very easy to use. It has a single knob on the front to adjust the volume, which also affects the brightness of the LEDS. At the top, you are able to tap to enable/disable recording/audio. Green for audio and red for mute. Pretty simple if you ask me. I also really like how the Quantum can be positioned 360 degrees, this makes it more flexible to use depending on your preference. The Quantum itself is very sturdy and has a nice weight to it as well. The bottom part unscrews for easy storage or travel. Underneath there are two ports, one for the headphone jack and one for the USB cable. Setup is very quick & easy. I'm not much of a gamer anymore, but I have used the Quantum with Skype, from what my friends have told me I come in sharp and clear. I plan on making more use of this microphone in the future.
Date published: 2022-09-09
Rated

5

out of

5
by
Davidb775
from
Amazing Microphone!
This microphone is honestly amazing! Extremely easy to set up and has some really cool features. It comes with mic volume adjustment as well as audio volume coming into your headset, as well as a simple tap on the mic to mute/unmute yourself. Everything sounds very crisp and and you will sound extremely clear when speaking through it. 100% reccomend!!
Date published: 2022-08-20
Rated

5

out of

5
by
Katharina1984
from
Perfect
The JBL Quantum STREAM is a very good and recommendable, as well as affordable microphone, it is perfect for private as well as professional everyday life. It is very suitable for live games, online conferences like zoom, podcasts, etc. The directionality of the microphone can be easily switched by simply pressing and holding the volume button on the main unit. The main body can be rotated 360 degrees and e.g. mounted on a tripod and placed on a table depending on the location. One can toggle mute on or off with a simple tap of the button on the top of the main unit, making it a model that combines high functionality and ease of use. The illumination, which is also a feature of the JBL Quantum series, is designed so that the ring on the bottom of the main unit lights up and you can see the operating status by changing colors. The stylish and highly durable design and the stable aluminum stand should also be emphasized.
Date published: 2022-04-07
Rated

5

out of

5
by
Van Goghs Ear
from
Unsurpassed Sound Quality
Simply put, the JBL Quantum Stream microphone can hold it's own (and in some comparisons surpass the quality)...of other brand mics at a much higher price point. Beautiful workmanship and styling with excellent sound quality make this a must buy for those consumers who demand a more professional set up then they may currently be operating with.
Date published: 2022-09-17
Rated

5

out of

5
by
danielmbirnbaum
from
Studio Quality On Your Desk
This microphone was designed to sit perfectly upon your desk/workstation. The first thing you'll notice is just how nice and weighted this microphone sits. Perfect for your gaming, podcasting, or content creating, this microphone both looks good and delivers quality audio. Even good enough for a studio recording if you were in a bind!
Date published: 2022-09-12
Rated

4

out of

5
by
Heath23
from
Great microphone with minimal flaws
This microphone was used mainly for gaming. The JBL Quantum Engine application was easy to navigate. The lights were vibrant & responsive. The application was hard to see as I was unable to change the background. The microphone is compatible with other voice & video programs which os a nice feature.
Date published: 2022-08-19
Rated

4

out of

5
by
Bufonidae
from
Perushyvä mikki
Sain tuotteen testattavaksi, toimii ihan hyvin. Siro ja sopivankokoinen pienemmällekin pöydälle. Oli helppo ottaa käyttöön ja asentaa. Mikin toiminnot eivät lyhyellä käytöllä intuitiiviset, käytän tottumuksesta sovelluksien omia mykistys ja äänenvoimakkuustoimintoja. Perushyvä sopuhintaan.
Date published: 2022-05-05
Rated

4

out of

5
by
ViratB
from
A stylish mike with excellent sound quality
The mike looks great and the sound quality is excellent. Despite having no prior experience, figuring out the associated software was not too difficult. In addition, I personally love the LED at the base of the mike as a stylistic element. Adds a bit of flair that I think is great!
Date published: 2022-09-12
Rated

5

out of

5
by
Lanisha1800
from
Super quality/ very good sound
Super quality/ very good sound I am very satisfied with the microphone. I have to say that it is one of the best I have bought since 2018. The sound quality is great. JBL Quantum offers simple plug-and-play and good quality. I'm more like the JBL Quantum Stream!
Date published: 2022-05-03
Rated

5

out of

5
by
Bamaboy81
from
Quantum Microphone
This microphone is one of nicest ones weve ever owned. The sound is great. Ita very loud and clear. I would defiently recommend. My son is using this with his ps5 and all of his friends are wanting one now because of the sound quality.
Date published: 2022-08-23
Rated

5

out of

5
by
kballard27
from
best mic on the market for streaming
i LOVE this microphone i have had so much fun setting it up and streaming it took a few minutes as to why it wouldn't let me listen to music as el then i figured out it has to be Bluetooth within 5 minutes i had it figured out
Date published: 2022-08-19
Rated

4

out of

5
by
Msii
from
Hyvä mikrofoni hyvillä ominaisuuksilla
Tuote on ollut erittäin positiivinen yllätys. Ottaa äänen erittäin hyvin tosi hyvällä laadulla. Hinnassa toki on Snowballiin vielä vähän kirittävää, mutta mielestäni kyseinen mikrofoni on parempi, kuin se.
Date published: 2022-05-15
Rated

4

out of

5
by
bensyl
from
Works well!
Pro: Well collaborate with my computer and very well recognize my voice! Easy install and cute design and color Con: Inconvenient location of the USB C Port and the base need little bit more weight.
Date published: 2022-08-19
Rated

5

out of

5
by
Ec6703
from
Perfect sound, quality
This product was great. I think the quality and sound is up to par. It was easy to connect no assembly required, Light weight and the style is great. I would definitely recommend this steaming mic.
Date published: 2022-08-19
Rated

5

out of

5
by
Ettob
from
Greate Future!
The product has a really great design, looks very chic, the quality according to my colleagues is really great and you can hear me very well, it is really very easy to (install) the product.
Date published: 2022-05-08
Rated

4

out of

5
by
TomiK
from
Huippulaadukas, helppo käyttöönotto. Tyylikäs
Olen käyttänyt tuotetta ja tutustunut laitteeseen ja sen toimintaan.
Date published: 2022-05-24
Rated

4

out of

5
by
MR B
from
Quantum Stream Microphone Review
I have used it, and I also let my visually impaired son and daughter-in-law use it. My daughter-in-law uses it for work pretty consistently for her job right now. This is what we all thought of the product. Pros: The design is very nice and sturday. We love that the cord is nice and long since we don't get that with many other products these days. The dictation works very well. Even when it is placed a little ways away from the mouth, it still picks up very well. On Zoom, no one complained about being able to hear. The sound came across very clearly. We also love that you can plug your headphones in directly to the speaker. It seems tro be very good at picking up speach, even if my speach isn't very clear. Cons: The software didn't always work very well on the computer. Meaning, sometimes we could open the software, and you couldn't read any of the buttons. You will be able to see this in one of our photos. Another con is that it picks up voices even from FAR away. That could be a pro as well, but when you are trying to dictate, that can get pretty annoying. Other than those couple of things, the microphone works very well. We love all of the features it comes with, and it even worked really well with 2 people who are blind. Because of the 2 cons, though, that's why we rated it 4 stars.
Date published: 2022-09-10
bvseo_sdk, dw_cartridge, 18.2.0, p_sdk_3.2.0
CLOUD, getReviews, 6ms
reviews, product
Kysymyksiä ja vastauksia
bvseo_sdk, dw_cartridge, 18.2.0, p_sdk_3.2.0
CLOUD, getContent, 118ms
questions, product
bvseo-msg: Unsuccessful GET. status = 'ERROR', msg = 'Not Found.';