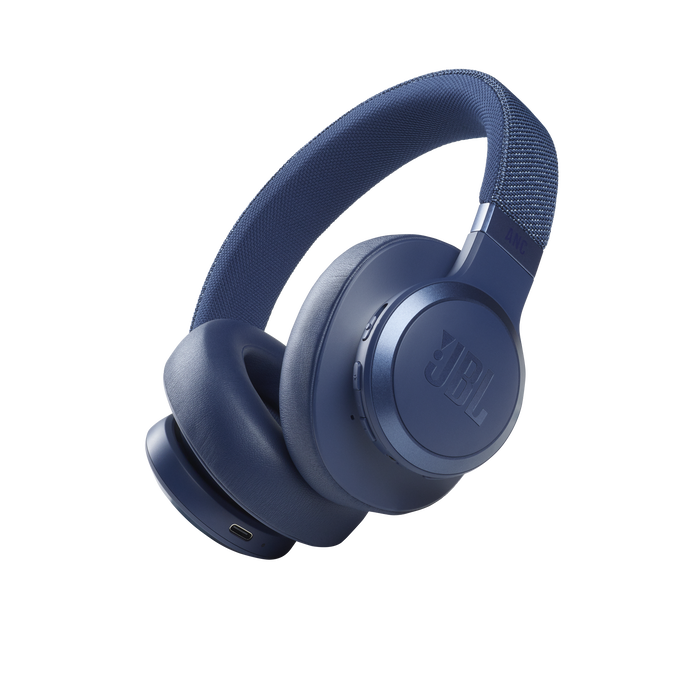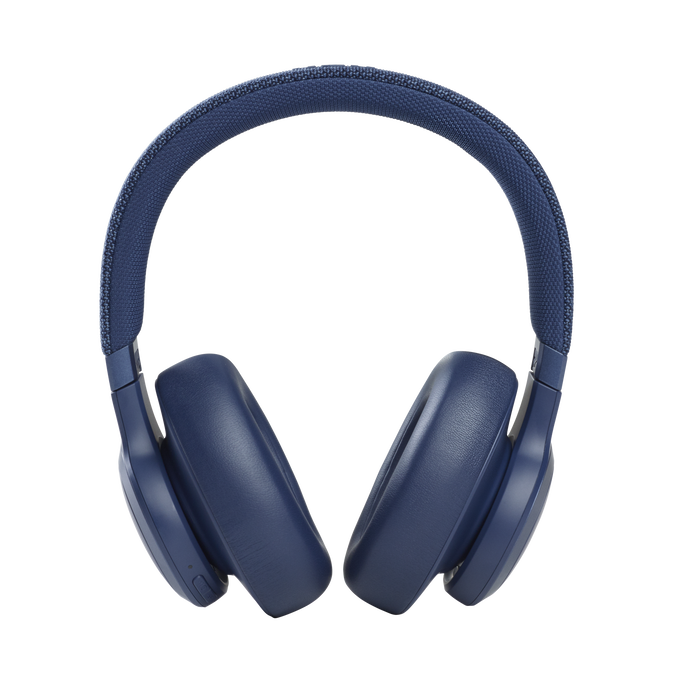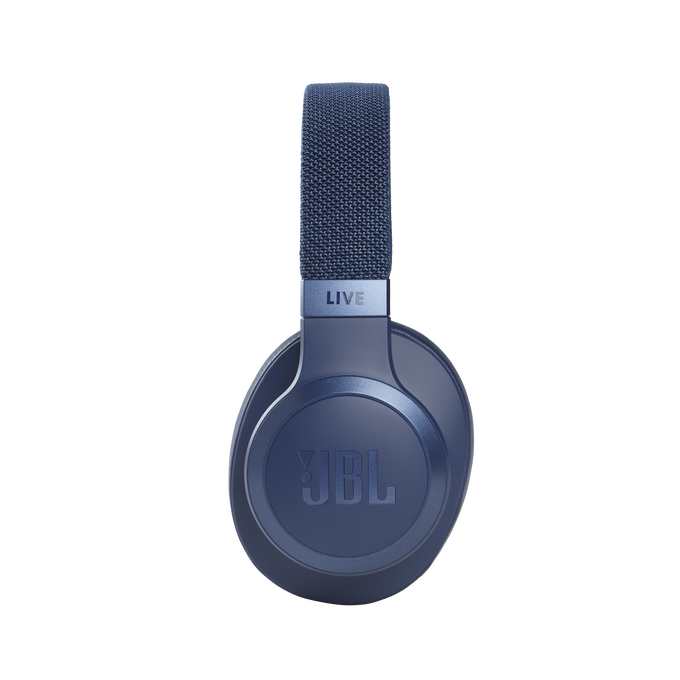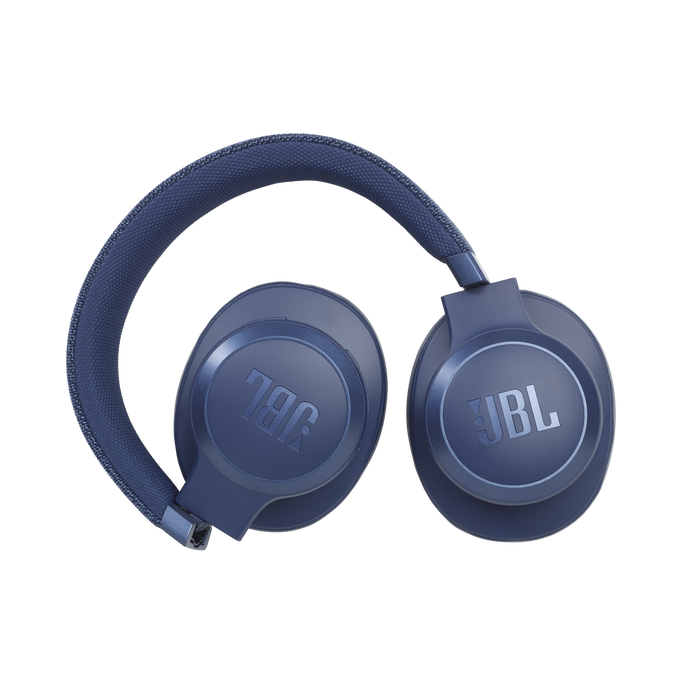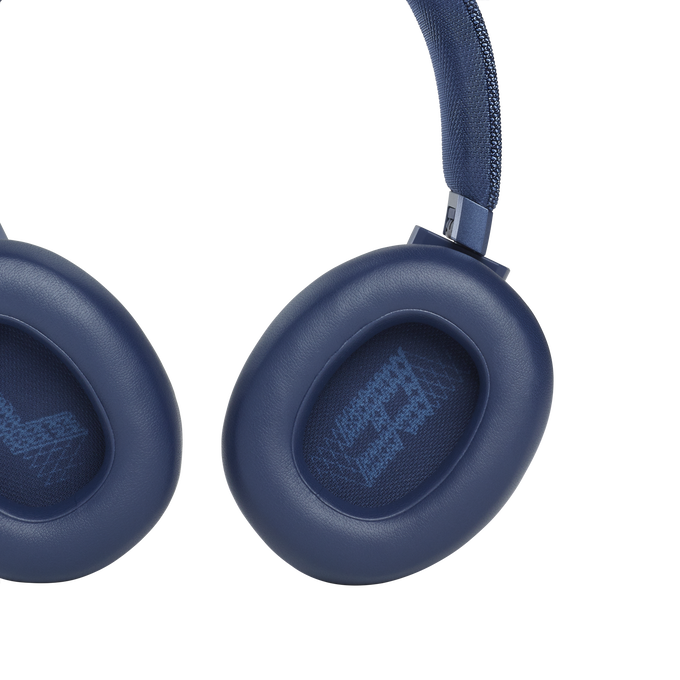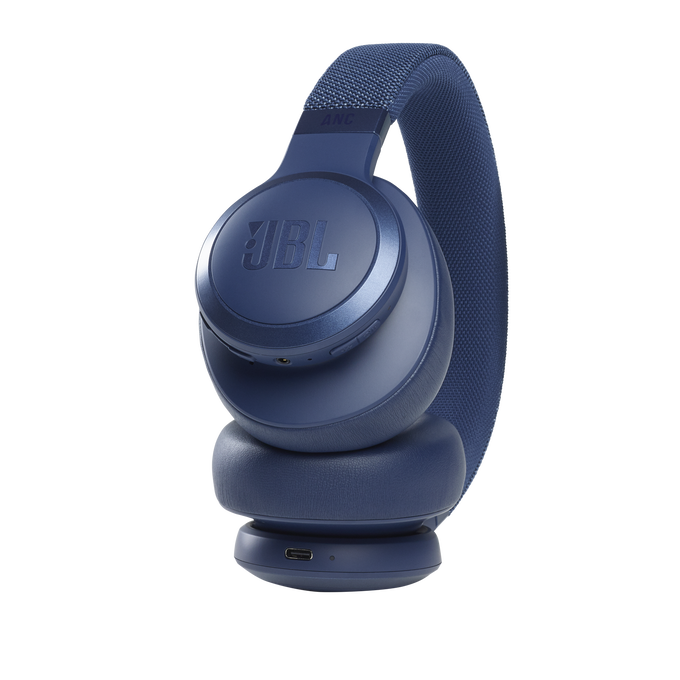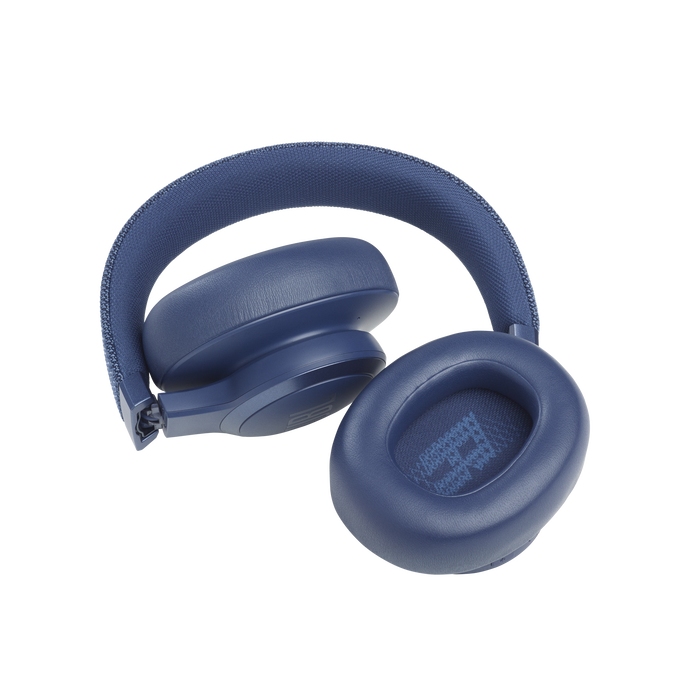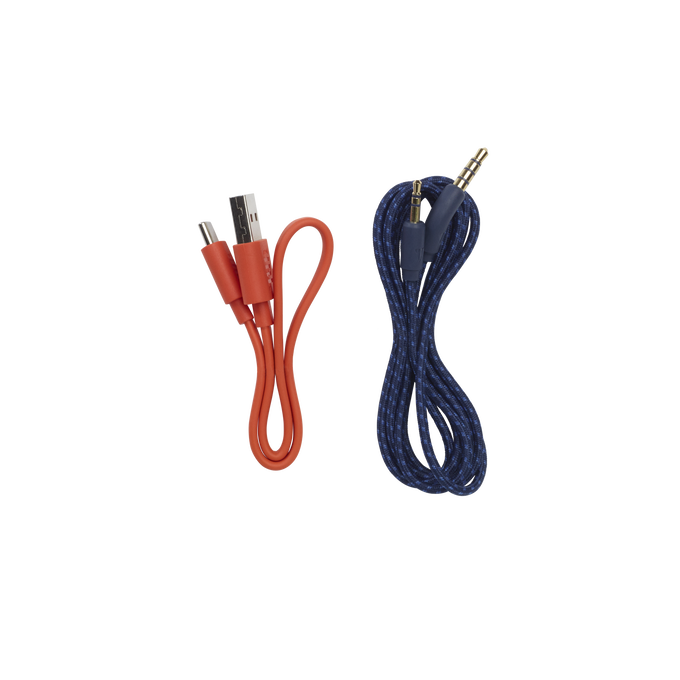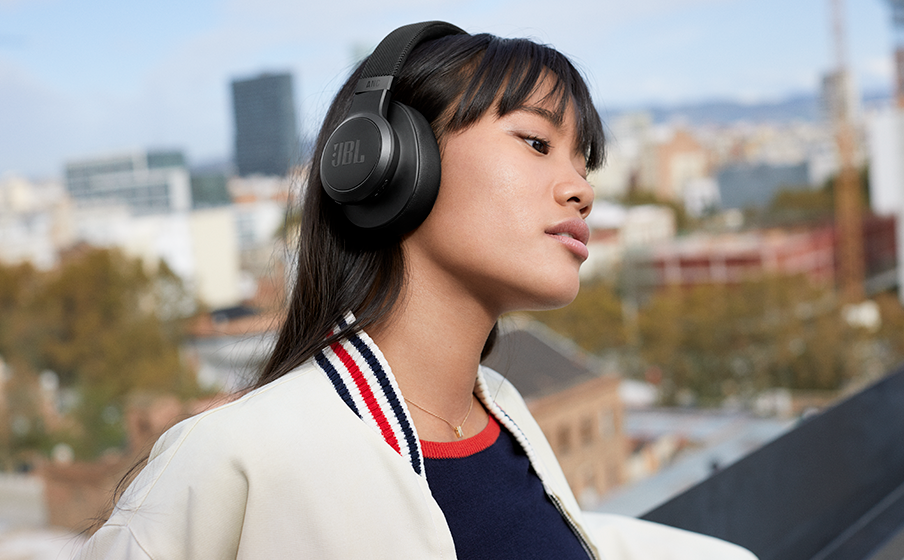 JBL:lle ominainen sointi
40 mm:n elementit ja sointi, joka on tuttu maailman kuuluisimmilta konserttiareenoilta.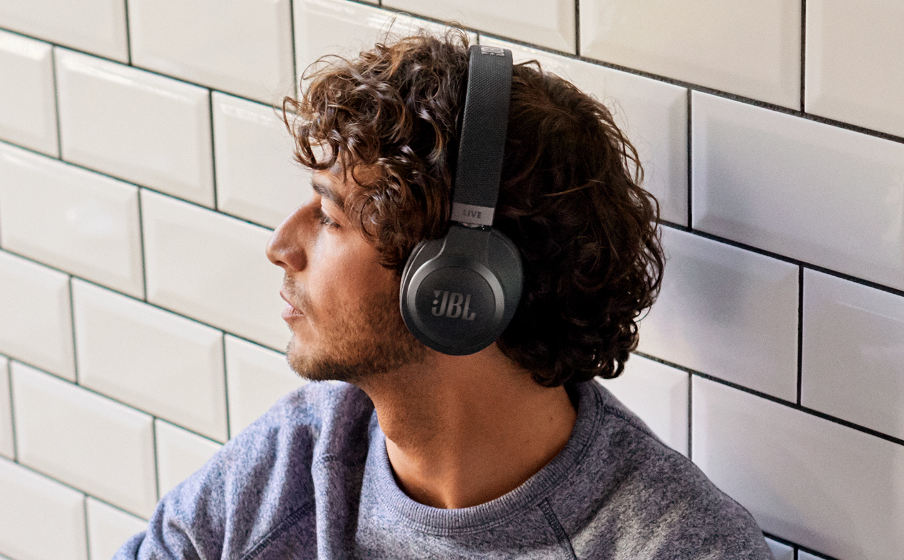 Eristä melu tai salli taustaäänet. Valinta on sinun.
Mukautuvan melunvaimennuksen ansiosta voit eristäytyä melulta ja keskittyä musiikkiin. Ambient Aware -tekniikan avulla voit kävellä turvallisesti vilkkailla kaduilla voimistamalla taustaääniä. TalkThru-tekniikka taas vaimentaa musiikkia ja vahvistaa puhetta, jotta voit helposti jutella kuulokkeet päässä.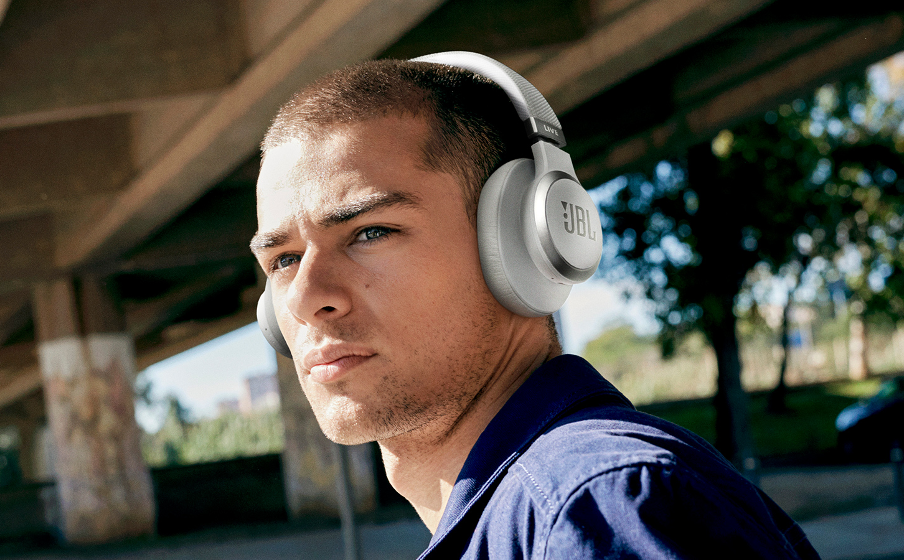 Kysy neuvoa käyttäen vain omaa ääntäsi.
Kysy neuvoa valitsemaltasi puheavustajalta käyttäen omaa ääntäsi tai napauttamalla kuulokkeen kupua. Ota käyttöön ANC tai Ambiet Aware, tarkista akkukesto tai katkaise virta JBL Live 660NC -kuulokkeistasi helposti omalla äänelläsi Hei Google -komennon avulla. Uudessa JBL-sovelluksessa voit valita käyttöön haluamasi puheavustajan. (*) Tukee vain Androidia. (**) Alexa-ominaisuudet edellyttävät tätä laitetta käytettäessä Android 6.0 -käyttöjärjestelmää tai uudempaa.
Ominaisuudet

Täydellisiä hands-free-stereopuheluita
Pysy yhteyksissä ja hallitse puheluita korvakupissa olevien painikkeiden avulla. Mikrofonitekniikka mahdollistaa täydelliset stereopuhelut. VoiceAwaren avulla voit hallita kuulokkeisiin ohjattua mikrofoniääntä ja valita, kuinka voimakkaana haluat kuulla omaa ääntäsi.

Jopa 50 tunnin akkukesto ja pikalataus
Rokkaa jopa 50 tunnin (tai jopa 40 tunnin ajan melunvaimennus ja Bluetooth kytkettyinä)! Sen jälkeen saat 10 minuutin pikalatauksella 4 tuntia lisää hauskanpitoa. Kuulokkeiden pitäisi sopeutua sinuun, ei päin vastoin. JBL Live 660NC -kuulokkeiden äänentoistoa ja ominaisuuksia voi muokata maksuttomalla My JBL Headphones -sovelluksella: voit muuttaa taajuuskorjausasetuksia, valita haluamasi puheavustajan, määrittää Smart Ambient -asetuksesi ja paljon muuta.

Mukavasti istuva kangaspäällysteinen sanka ja kantopussi​​
Live 660NC -kuulokkeet ovat erittäin mukavat tekstiilipäällysteisen sangan ja korvapehmusteiden ansiosta. Pehmeä pussi suojaa kuulokkeita matkoilla.

Automaattinen toisto ja tauko
Musiikin toisto keskeytyy automaattisesti, kun riisut kuulokkeet, ja jatkuu taas, kun asetat ne takaisin korvillesi. Sinun ei tarvitse edes ajatella asiaa.

Monipisteyhteys
Mahdollistaa lähteen vaivattoman vaihtamisen Bluetooth®-laitteesta toiseen. Voit vaihtaa helposti lähteen tabletillasi pyörivästä videosta matkapuhelimeesi puhelun puhumista varten, eikä yksikään puhelu jää kuulematta.

Google Fast Pair -pariliitos
Googlen mahdollistaman nopean liittämisen ansiosta JBL Live 660NC -kuulokkeet muodostavat heti yhteyden Android-laitteeseesi. Voit myös muodostaa laiteparin useiden laitteiden kanssa napauttamalla laitteen näyttöä.

My JBL Headphones -sovellus
Tiedot ja lataukset
Item# JBLLIVE660NCBLU
Kuvaus
Aloita toisto, vaimenna häiriöäänet.

Musiikki on sinulle tärkeää, joten aseta JBL Live 660NC -kuulokkeet korvillesi ja piristä päivääsi. Tehokkaasti toistavilla 40 mm:n elementeillä varustetut JBL Live 660NC -kuulokkeet tarjoavat JBL-ominaissoinnin ja korostetun basson, joka pistää tehoa soittolistaasi. Kun haluat keskittyä musiikkiin, mukautuva melunvaimennus estää ympäristön äänien aiheuttamat häiriöt. Ambient Aware -tekniikka antaa turvaa kävellessäsi kaduilla musiikkia kuunnellen, ja TalkThru-tekniikan avulla voit vaihtaa pikaiset kuulumiset ottamatta JBL Live 660NC -kuulokkeita korvilta. Tarvitsetko apua päivän askareisiin? Kysy neuvoa valitsemaltasi puheavustajalta omaa ääntäsi käyttäen tai napauttamalla kuulokekuppia.​​ Ja jos otat käyttöön Hei Google -komennon, voit aktivoida JBL Live 660NC -kuulokkeiden toimintoja pelkällä äänelläsi. Taikaa! Kuulokkeet ovat kevyet, ja pehmustettu sanka tekee niistä mukavat käyttää. Niiden toistoaika on jopa 50 tuntia ilman aktiivista melunvaimennusta. Niillä nautit täydellisistä stereopuheluista, minkä lisäksi niiden mukana toimitetaan irrotettava kaapeli, jonka avulla voit jatkaa musiikin toistoa myös akun loputtua. Kun et käytä Live 660NC -kuulokkeitasi, ne katkaisevat musiikin toiston automaattisesti ja jatkavat taas toistoa, kun laitat ne korvillesi. JBL Live 660 NC -kuulokkeiden avulla voit rokata ja pysyä yhteyksissä. (*) Tukee vain Androidia. (**) Alexa-ominaisuudet edellyttävät tätä laitetta käytettäessä Android 6.0 -käyttöjärjestelmää tai uudempaa.
Tuotetiedot
Audiotiedot
Elementin herkkyys @ 1kHz/1mW (dB)

97 dB SPL@1 kHz/1 mW

Dynaaminen taajuusvaste (Hz)

16 Hz – 20 kHz

Impedanssi (ohmia)

32
Mitat
Paino (g)

265

Kuulokejohdon pituus (m)

0.2

Headphone Cable Length (ft)

0.7

Ear Cup External Height (in)

3.7

Ear Cup External Width (in)

3

Ear Cup Internal Height (in)

2.5

Ear Cup Internal Width (in)

1.9

Ear Cup Depth (in)

0.8

Korkeus (cm)

9.3

Leveys (cm)

7.6

Sisäinen Leveys (cm)

6.4

Sisäinen korkeus (cm)

4.7

Syvyys (cm)

2.1
Ohjaimet, kytkennät ja liitännät
Bluetooth profiilit

HFP V1.7, A2DP V1.3, AVRCP V1.6

Bluetooth-taajuus

2.4 GHz – 2.4835 GHz

Bluetooth-lähettimen modulaatio

GFSK, π/4 DQPSK, 8DPSK

Bluetooth-lähettimen teho

< 10 dBm

Bluetooth-versio

5.0
Akku
Latausaika (tuntia, kun akku on tyhjä)

2

Maksimi musiikintoistoaika ANC pois päältä (tuntia)

50

Maksimi musiikintoistoaika ANC päällä (tuntia)

40

Maksimi toistoaika (tuntia)

50
Ominaisuudet
Bluetooth

Kyllä

Charging cable

Kyllä

Mukautuva melunvaimennus

Kyllä

Päästää läpi ympäristön äänet

Kyllä

Sisäänrakennettu mikrofoni

Kyllä

Kantopussi

Kyllä

Pehmustettu sanka

Kyllä

Hands-free-puhelut

Kyllä

JBL Signature Sound

Kyllä

Multipoint-yhteys

Kyllä

Over-ear

Kyllä

Ladattava akku

Kyllä

Kauko-ohjain korvakupeissa?

Kyllä

Pikalataus (5 min = 1 tunnin soittoaika)

Kyllä

TalkThru-monitoimipainike

Kyllä

Langattomat

Kyllä
Pakkauksen sisältö
Live 660NC
Audiokaapeli
C-tyypin latauskaapeli
Säilytyspussi
1 takuu-/varoituskortti
1 pikaopas/turvallisuustiedote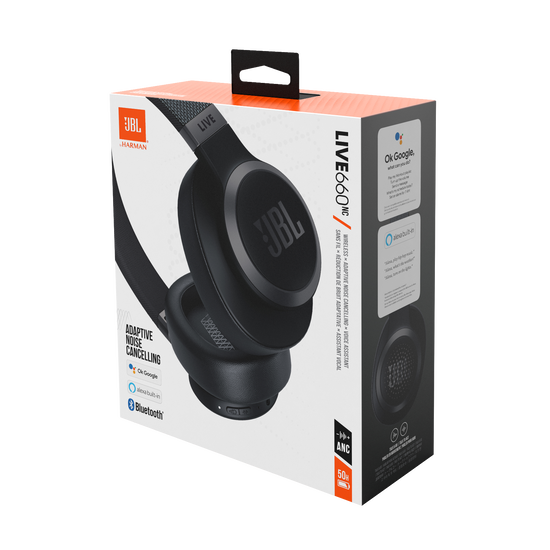 Asiakirjat ja lataukset
Arvostelut ja vastauksia kysymyksiin
Arvostelut
Rated

2

out of

5
by
ThDis
from
Faulty/ bad warranty-performance
The headphones seemed to be great - good app, great sound. Since I couldn't charge the battery I had to send it in at JBL Germany, where I currently live. The headphones that were barely 3 weeks old when I had to send them in at some repair-service-firm. Neither can I get hold of anybody competent at JBL Germany nor does anybody of their repair-service react to my mails. I'd have expected JBL to send a replacement immediately instead of which I've been a longer time without than with these headphones. Summary: Probably good headphones, very bad warranty-/repair-service.
Date published: 2021-11-19
Rated

4

out of

5
by
Joshuamez66
from
Great headphones but a little small for me.
Great headphones that sound great and are comfortable to wear. They have a nice bass to them along with clear highs and mids. The noise canceling works well (almost as good as my sennheiser px550) and with the app it works great and is easy to change settings. However the headphones are a little small for me. I would say I have a medium head with slightly larger ears than the average. The headphones themselves are comfortable but the ear cups are small. They are on ear headphones for me instead of over ear like they say. But they do fit my girlfriend ears perfect.
Date published: 2021-04-27
Rated

5

out of

5
by
SantiagoG6
from
Live Sound Quality + Easy2Use Handsfree Features!
Durability 5/5 Battery last forever so do not have to worry about having to charge them everyday or every other day. They are built really well. Ear muffs are real leather and the build and quality of them do not feel plastic like at all. Definitely headphones you can take with you anywhere. Carrying Case Helps Alot. Sound Quality 4/5 What you expect of JBL Sound Clear Crisp Defined Sound that makes you feel like you are in the Studio. While I wish they were louder cannot complain about what I am getting for the price. Technologically Advanced 5/5 Will Pause Music When You Take Them Off and On! Adaptive Noise Cancelling, Google Assistant to where I can play music and make phone calls without grabbing my phone or having to go into my music app saves me time and makes it very convenient. Value 5/5 Everything you get for this price and the features in these headphones will keep you out of the headphone market for a good while and provide you longevity for the future and updates with the JBL app that will give it access to new features or upgrades it gets in the future. Comfort 4/5 Are Adjustable and fit any kind of ear, Really Comfortable and don't fallout. Just be aware can get hot and sweaty after a while of wearing them if you are using it for active use so make sure you wipe it down so that you don't get anything in them. More Detailed Review Below: Durability: 5/5 These Headphones are very sturdy and will hold up well for your active listeners. Helps Also they come with Carrying Case for the Gym! The ear muffs are leather and they are not plastic like and seem like they really put good work and quality in them I am impressed. The battery has lasted me for almost 5 days after full charge from using them at the gym and I work out for about 1 to 2 hours. So the standby time and active time cannot be beat after 10 hours of active time and over 5 days of standby time. Sound Quality 4/5 Sound is crisp can hear every instrument as well as your lows, mids and highs. Almost makes you feel like you are listening to your music in the studio or in person. Love the three features on the headphones where you can activate adaptive noie cancelling , have it off or even activate the headphones to have a clear conversation with anyone. One thing I will mention is be careful what app you use to listen to your music My Amazon Music with HD played louder and clearer than my Spotify. For a moment I was wondering why the music wasn't as loud and I discovered it was from that. Still wish the headphones could go a little louder in my opinion. Technologically Advanced 5/5: These headphones work for you and connect you in more ways than one. When first turning on I learned I can connect them thru the JBL App which allows me to set them up and keep them updated so its nice to know a company that provides update for their headphones meaning that even after a year they can have some of the same features and access as new ones release which helps with longevity of the headphones. I love the feature where whenever you take your headphones off it pauses the music and when you put them back on it plays again! Google Assistant is awesome on these headphones you can actually get access two ways. One by tapping your left headphone or activating voice recognition which just by saying Hey Google and say your command she does whatever you ask like send text message play music which means I don't even have to open my music app to listen to music or make a phone call. It does it for me from these Headphones that is awesome. You can of course with the buttons on the headphone itself pause music, skip/previous song, accept/hang up calls, pause calls and your normal volume up and down buttons which complete the easy accessibility and convenience these headphones provide. Value: Cannot beat the price for everything you get with these headphones and like I mentioned before the durability and build of the headphones itself to where they fit comfortably, the clear and crisp sound of the headphones and last but not least the JBL App and Features these provide will make you not have to replace your headphones for a while. Comfort: They fit well and are adjustable and the ear muffs can cover a wide variety of ears from small to big to which my ears were small and my big brothers were big and it fit both of us well. They also stay put well too to where if you do decide to do exercise they are not cumbersome and uncomfortable. Only thing I would say is they can get a little hot and can get sweaty when working out which is normal not alot of breathability when wearing them only thing that could bother someone. Honestly my days at the gym just got better and I might go more often since now I can listen to the JBL 660NC there and enjoy them and not worry about having to hear anyone or anything just the music unless I am taking a call of course.
Date published: 2021-04-29
Rated

1

out of

5
by
SMHJBL
from
FIX your "My Headphones" App, JBL!
Returning item. Build quality is great. However, the features are not able to be taken advantage of because the My JBL Headphones app keeps telling me that I can only have one jbl live 660 nc headphone on app, keeps advising me to go to bt settings to fix. This is the only jbl headphone owned by this household. So, all the features that can be managed via app are grayed out (EQ, batt level, ANC options, firmware update, sound options, etc). Also, despite the sound being crisp with decent bass, the max volume needed to be higher. Thought the ANC settings (cycled via AnC button) was affecting the max volume but no, it sounded as if they maxed out at 75% of where it should be. If jbl put as much effort into the app as they did on build quality of these headphones or made sure the features are available independent of apps, then these would be an excellent value.
Date published: 2021-11-28
Rated

5

out of

5
by
Sinuhe_0123
from
Son loves these headphones!
These headphones have some really good sound and the noice canceling is also very good. I wear them for around 8 hours per day and I don't feel any real discomfort. Bluetooth pairs nice and the voice assistants also work great. I like the feature when the music stop after I remove my headphones and then resumes the music once I put them back on. It is also nice that you get a power button/slider to completely power off the unit when it is not in use. Phone call quality is also very good. My son tried out these headphones after I used them for a week and he took ownership of them now. I'm very happy with this product and it is definitely a good purchase if you are looking for a pair of headphones.
Date published: 2021-04-28
Rated

5

out of

5
by
Jcuevas
from
Amazing feature packed headphones!
I have been using the Live 660NC for a week now. Upon receiving them and opening them up I first charged them using the included usb-c cable. They charged very fast. After using them for almost a week and for a few hours a day, they are still almost fully charged. Rated for up to 50 hours of listening time on a single charge. Pairing was easy. Once I turned them on and paired to my iPhone I utilized the Jbl Headphone app to setup more features. The app asks what assistant you would like to utilize. Your options are Google or Alexa. I'm using Alexa at the moment. Using the assistant requires you to either touch the left ear cup or simply say the assistant's name. I typically call upon Alexa using moderate volume to turn on and off lights in my house and switching my alarm on and off. Works quickly and flawlessly. Great feature to have built into a headphone. The app also allows you to adjust the NC feature. You can have it on or off. Adjust your ambient awareness by amplifying the sound around you. Talk through raises ambient awareness and reduces Audio listening volume in order to have a conversation with someone while utilizing the headphones. NC works great with no annoying hissing at zero volume. The fit is a little tight but that is to aid in the function of NC. If they are to loose then the feature would work poorly and make unwanted sounds through the speakers. Sound quality is on point. The app allows you to adjust equalizer curves but I enjoy them flat. All sounds from bass to treble are present with nothing under or overbearing. Just a clear full sound at any listening volume. These get decently loud without hardly any sound leakage. The headphone are built tough! Super soft ear cups and strong headband with plenty of adjustment. I am truly enjoying these. They are my new go to headphone due to the sound quality, features and how comfortable they are to wear. I use them for hours without fatigue. I have headphones that have similar features but these are superior in every way. I highly recommend the live 660NC!
Date published: 2021-04-29
Rated

4

out of

5
by
tp123
from
So far so good
I received this headset a couple of days ago and so far they really have impressed me the smart features work really well and the noise cancelling application on this works perfectly. I am a large tech nerd and these headphones come with so many cool little features such as the way they pause the music when you take the headset off your ears and continue it when you place them back on. so far I am really impressed with these headphones and would highly recommended them.
Date published: 2021-04-26
Rated

2

out of

5
by
audiophilejbl
from
Terrible Bluetooth, otherwise Great
I have bought a few thousand dollars of JBL equipment this year, mostly their outstanding studio 5 series speakers. I also own the Tune 125BT. These headphones are great except for their Bluetooth. The headphones have massive difficulty maintaining a Bluetooth connection, and the multipoint feature DOES NOT WORK AT ALL. I have to forget and repair the headphones based on whether I decide to use them with my laptop or headphones. This is an issue to these headphones as the Tune 125 BT works flawlessly and has excellent multipoint. Disappointed.
Date published: 2021-12-13
Rated

5

out of

5
by
Seth007
from
Great sound, great features
FINALLY received this in the mail! PROS: Excellent sound, long battery life, great features. That noise cancelling feature really works, it almost feels like there's a pressurized seal around the headset. CONS: The adjustable headsets get loose over time. I've had them for a week and it definitely feel the difference. I just hope it doesn't get too loose over time.
Date published: 2021-04-26
Rated

5

out of

5
by
Bexbex999
from
Love these
I listen to a lot of music on the go-at the gym, jogging or on my commute to work so a decent set of headphones are a must. These tick all the right boxes. I find noise cancelling headphones can be heavy but not these. They are light enough to be worn when I jog without any neck issues (I have previously experienced this with other brands). The app makes customising these to my personal preferences simple and they always connect first time. Top notch.
Date published: 2021-05-28
Rated

4

out of

5
by
Genae31
from
Great features!
I love headphones, so I decided to try these. Connecting my headphones to my phones Bluetooth was a bit of a struggle, but once I got started and downloaded the app needed I loved the features. Has the option for foggle assistance or Alexa! Good sound quality, able to adjust the QE which is a big thing for me. Overall really liking my new headphones!
Date published: 2021-04-24
Rated

5

out of

5
by
Ethan77
from
Effortless Comfort
Is this a refreshing summer salad or my new favorite headphones with sound so crisp you would think it's a summer vegetable at the peak of season. These headphones shine bright when paired with the JBL app to dial in the audio to your taste. The noise canceling drowned out the large fan in my room and still provides all the bass and vocals I am after. Super comfortable on ear and great colors. A true daily driver for my go to headphones.
Date published: 2021-04-23
Rated

4

out of

5
by
Cosmo10911
from
Great Active Noise Cancelling w Fun Features
I do a lot of airplane travel for work and wanted to try the latest offering at a price that didn't break the bank. I chose to try the JBL Live 660NC active noise canceling headphones. Right out of the box...Wow! Great quality for the price! Not nearly as expensive as the competitors but equally as good if not better. My Breakdown: MATERIAL QUALITY: VERY GOOD-top of the line feel of the headphones. They are padded, comfortable and look cool! Everything is expensive to the touch and feels very durable. CARRYING CASE: Probably the weakest link for this product. It is a nice soft touch bag. It does work but when I am travelling, I would prefer to have the protection of an actual case. Still, though, not a deal breaker at this price point. COMFORT: out of the box they were a bit tight around my head/ears. However, after wearing them a few hours and stretching the cones apart, they were very comfortable. The headband is metal and will retain whatever shape that fits your head. BLUETOOTH: 5.0 it works well and can connect multiple devices. I had no issues with dropout. I was also able to get up from my airplane seat to go to the bathroom 7 rows up and no dropout. BATTERY: plays about 40 hours (with BT and NC on) but only requires 2 hours charge time. Superb! It uses a universal type C charging cable. NOISE CANCELLING: Noise cancelling is adequate. It will completely isolate average background noises (talking, intercoms, general "shopping mall" noises etc). It does struggle a bit with airplane engine noise when taking off and landing. Don't get me wrong, it does cancel the noise ...just not completely which is fine with me. There is a bit of "static" that can occur when landing as the engines are revved up to slow down the plane. It is not consistent but it can occur. It is a known limitation but once again...it is minor and doesn't detract from these headphones. There may be others out there that cancel airplane noise better but they don't sound as amazing as these and they are much more expensive. AMBIENT AWARE: When using Noise Cancelling, you can set how much outside sound you would like to hear. Basically, the ability to hear important things around you but still filter out noise. It works well and kind of nice when you need to hear announcements. TALK THRU: This feature allows you to take stereo phone calls etc while wearing your headphones. It works well but sometimes others on the other end say that my voice is a bit hollow or that there is noise in the background. JBL could improve this feature a bit. JBL APP: a must have with these headphones. It allows you to dial in the sound from several different music sources to tailor to your liking. You can also control noise cancelling, and ambient aware from your phone. It works flawless and is not a gimmick in any way. The customizable EQ makes the sound tailored to your taste. JUST DOWNLOAD IT! GOOGLE VOICE ASSISTANT/AMAZON ALEXA: I use google assistant regularly in my daily life so I set these up to use the Google assistant. It works flawlessly and a lot of fun to use. I turn on/off lights when I'm coming and going from my place, all from these headphones. It was easy to set up and no issues with that tech. It's pretty cool and really surprising in a headphone in this price range. SOUND QUALITY: Ok, now the reason why you buy headphones...the sound quality. These headphones have a very nice signature JBL sound to them. Deep punchy bass that is not overwhelming nice Vocals and detailed highs. I do feel that compared to the JBL Everest Elite 750NC that the 660NC lacks color and richness to the sound. The soundstage is not as wide or the instruments rich and full. I am being really nit picky here though. I had to go back and forth between the two with several songs to determine the difference in music quality. They are so incredibly similar but I feel the 660nc can be a bit harsh with hand claps and things of that detail. Once again, I still wouldn't hesitate to purchase these at this price point, they really are that good! OVERALL: These headphones are fantastic and you will be hard pressed to find anything this feature packed with this kind of music sound quality at this price point. I highly recommend them. The 4 stars is only because the color/detail/sound stage isn't as rich as I would expect and the active noise cancelling isn't perfect when flying (see above).
Date published: 2021-05-03
Rated

1

out of

5
by
TimmD
from
I wish I had muscles like the rock
So I wear headphones all day for work, and it was time for a new pair. I really liked how sturdy these headphones felt, and they were accompanied by a photo of the rock, working out with them on looking very happy. SOLD! Well, if you like your head to feel like its in a vice, while a very small person sits on your head, these are the ones for you! I called to see if there was a trick to help with the comfort, and was told to extend the ear caps. hahahaha. I now have these 50 pound headphones that I guess I can use as a weapon if someone tries to steal my new headphones I had to buy.
Date published: 2021-11-11
Rated

4

out of

5
by
Shahib
from
Great headphones with good noise reduction
Got to review these headphones from ReviewClub and I must say I am impressed. I usually use Sennheiser Epos 660 when working from home (Teams meetings, etc), but these JBL headphones are in my opinion better. The sound quality is great both when listening to music and when listening to podcasts or using them in meetings and phone calls. Haven't been able to test the noise reduction on a plane or a train, but they are great in traffic and to block out noise from other family members, etc. The only minus is that they "pinch" a little over my head/ears and especially since I wear glasses. But this has been less of a problem lately, so they seem to adjust to my head. The bass is also a bit to overwhelming sometimes, but this can be adjusted with the EQ settings in the mobile app.
Date published: 2021-05-27
Rated

4

out of

5
by
Iloveaudio
from
Great product!
I've had these for a few weeks and they're really comfortable and sound great. The different features are awesome- my favorite is that the headphones will pause whatever you're listening to when taken off and play again when put back on. The transparent and noise canceling modes are also really effective. Only reason I didn't give it 5 stars is because sometimes the app won't recognize that my headphones are connected to my phone- the settings will show that it's connected and I'll be listening to something but then upon opening the app it says they're not connected occasionally. You can still access the different modes from the buttons on the headphones, it's just easy to access from the app as well.
Date published: 2021-09-14
Rated

4

out of

5
by
Up the brae
from
Excellent
Had this product for a week so far and delighted. The noise cancelling is really impressive and sound quality excellent. I've found this so helpful when working from home and having to make calls whilst having young children in the house. Comfortable to wear and easy to use the function buttons, even whilst on the go.
Date published: 2021-04-26
Rated

4

out of

5
by
mj92
from
not bad, not bad
I bought these on sale for Cyber Monday and i've been using them for about 2 weeks. I'm happy with the sound quality (the ability to make my own EQ setting is fun and helpful) and they're really comfortable and cute. Battery life is amazing, i haven't needed to charge them yet! The noise cancelling is a bit glitchy at times- sometimes there are some pops when i'm moving and using the noise cancellation, but it's been good when i'm not moving (on a train, at a desk). The headphones physically do a good job at blocking sound though, so i tend to leave noise cancelling off unless im commuting. I've yet to find a purpose for the ambiance setting- it's terrible on the go and any wind makes a loud whooshing sound- I mean really bad... I've taken a few phone calls with them and they're ok. If it's really loud around me, it picks up a lot of the noise through the mic and also quiets/muffles the sound from the other line... Works great for zoom though, in a stationary, quiet place. I also have yet to figure out how to trigger the voice control. I've accidentally triggered it twice when grabbing the left ear. Overall i can live with these quirks- they sound great, look great, charge lasts a long time and no problems with bluetooth connection- it's nice to be able to connect to two devices at once (i use it for phone and laptop).
Date published: 2021-12-15
Rated

5

out of

5
by
Happy Ears
from
Excellent, you will not be sorry
Just received my JBL LIVE660nc headphones today and could not be happier. It may be a bit quick for a review, but I can honestly say I have had these on for several hours now and cannot say enough positive things about them! First, let me back up a bit. Packaging was great as usual. Headphones came with directions, charging cable, direct connect cable and padded carrying pouch. See Pics Easy to connect via Bluetooth and start enjoying listening to, but make sure you take the time to download the JBL headphone app. The LIVE660's sound good right out of the box, but with the app, you can take your listening pleasure to a completely different level. You can not only customize your headphone user settings, but change the default equalizer or create your very own customized equalizer setting. The sound quality is exceptional, crisp and clear with nice bass. The head phones are lightweight, comfortable and easy to use. I would not hesitate to recommend these. A great pair of headphones!
Date published: 2021-04-22
Rated

4

out of

5
by
Dannie86
from
Not bad
I have only had these about a week now. headphones are pretty cool. I love how they pause and un pause when taking off and on. The noise cancelling is brilliant. Sound and quality is quite amazing. Just 1 problem......when turned up to the highest volume they start to crackle.
Date published: 2021-04-26
Rated

5

out of

5
by
EURO
from
Awesome
We love the the Live 660nc. My wife tried them on and she just loved the noise cancelling. I thought the lightness was just right for me I don't like headsets that are to over exaggerated. These are the right size with an awesome sound. We really enjoy the Live 660nc . Awesome headset.
Date published: 2021-04-23
Rated

5

out of

5
by
ChickenFried66
from
Comfort with great sound and ease of use!
I prefer over the ear headphones and these haven't disappointed me. In addition to being comfortable to wear for extended periods, they are easy to operate. I've used them while outside doing easy yard work and the noise canceling feature worked well, eliminating most of the sound from my gas mower. Inside they are a joy to wear and the sound quality is really better than most of my other headphones to the point that I actually listen to more music because of the sound and comfort. The volume reaches a level that is comfortably loud enough and doesn't distort when turned up all the way. The buttons for operation are easily accessible and are well laid out with none of them being hidden or difficult to find while wearing. The areas that contact my body are comfortably padded and don't squeeze too tight while being tight enough that I don't worry about them falling off. Off or on, they look stylish and the materials seem to be good quality with good craftsmanship. I'd definitely recommend to someone based on quality, appearance, and sound.
Date published: 2021-04-27
Rated

4

out of

5
by
RockyKarthik
from
Good, not Great. Loud, Tight, Heavy.
The sound quality is good, voice quality is too loud and annoying in high volume. Base is good, Noise Cancelling is mediocre. App should've had more options to customize music. Ear cups cushion is very soft and soothing on the ears, the headband quality is excellent but is too tight on my ears. I wish they're more light weight.
Date published: 2021-04-26
Rated

4

out of

5
by
MonsterMaD
from
Good headset.
In collaboration with Reviewclub and JBL I have been testing this headset. This headset is good, I will recommend it. - Sound quality is amazing - Noice cancelation is very good - Talk through function works very well - Handsfree mode just amazing. - Google home function works good. The only minus is under running training, it leaks air an it creates a kind of a pressure inside headphones and ear as is annoying. 4 out of 5 stars.
Date published: 2021-05-20
Rated

5

out of

5
by
Conboy
from
I Love Them
I have had them for about 3 weeks but use them for full time school and working from home full time so they have already gotten an awful lot of use. They're insanely comfortable and don't fatigue my ears at all. The headband is super comfortable and low key and I love that it is upholstered instead of just plastic. No problems bouncing between connected devices. They sound good to my ears and the mic is good enough for my needs.
Date published: 2022-01-19
Rated

4

out of

5
by
Bisol
from
Very good noise cancellation
Very comfortable and the battery lasts for a insanely long time. The one thing that doesn't give a full star rating is the placing of the controls. And the sound automatically turns of when you tilt the head quickly. This makes them impossible to use during workouts with fast movement. The sound isn't top notch, but for that price I'll have to say that it's way more then what you pay for. Everything else is so far, so good.
Date published: 2021-05-20
Rated

5

out of

5
by
Roland of Gilead
from
Easy to use with great features!
This is my first set of noise canceling, over the ear headphones. The product is well packaged to prevent damage from drops at the retail level or storage. It contains the headphones, a black, cloth bag to store them in, the charging cable (which is not compatible with my two in ear JBL headphones) AND a cable to plug them directly into a device though it's not very long (that's what she said!). I plugged them into charge and it didn't take long. There is a claim on the box that a 10 minute charge is good for 4 hours of use. I didn't take the claim up. After a quick and painless connection via Bluetooth to my iPhone, I downloaded the JBL Headphones app as recommended. Once I selected my headphones it worked seamlessly. Instead of trying to use the small controls on the headphones, the app makes is easy to control all of the features. One design feature I really liked was the ear covers are tilted to the rear a bit. This makes them fit over your ears comfortably. There are three different levels for noise cancellation, one is just a pass through with no cancellation and allows you to hear a conversation very well. The second is limited and the third is almost complete cancellation which has some white noise. I listened to some music (Rammstein!) videos, movies, satellite radio, etc. I heard details in the music that I've never heard before. The sound quality was just fantastic. Really, everything was elevated in quality. I used them while mowing my lawn with the highest quality of cancellation and music and they did a great job of eliminating the mower sound. I didn't try the Google assistant or Alexa features as quite frankly, I hate them in general. Sorry I couldn't help you there. Overall, these are worth the money to purchase. I hope you enjoy these as much as I do.
Date published: 2021-04-26
Rated

4

out of

5
by
Kul27
from
A solid set of headphones
As usual, very clean and presentable packaging from JBL. Out of the box, battery was charged for instant use. Very comfortable on the head. Active noise canceling works moderately well. Certain frequencies still pass through. Bluetooth connection was easily done. Sound quality is good, but not great. I feel they should really bring you into the music. Not so much unfortunately. Overall a very good performing unit.
Date published: 2021-05-04
Rated

1

out of

5
by
GoshinRyu
from
Disappointing on PC & Too Much Bass & Too Tight
Perhaps I have a larger than normal head or maybe these are made for little kids, but they are really tight. If you're going to use them for any extended period of time, 1+ hour flight, they get really irritating fast. No way to really turn down the bass on the PC. The EQ works fine on Android/iPhone, but if you are going to use these on PC, you're going to be miserable. I have Dolby Equalizer and no adjustments make any difference on the bass. It just sounds like constant thumping mixed with blown speakers while Shrek squeezes your head.
Date published: 2022-03-19
Rated

5

out of

5
by
Beaglemommy
from
Great sound easy to use
Two weeks of use and I love these headphones. I am technologically challenged yet these are easy to use with Google and I know I have not yet learned all of the features. The sound quality is great (I have a surround sound system and high expectations), noise canceling effective enough to not hear beagle barking and I love features like how my movie will pause when I pull off the headphones. My only complaint is that the buttons on the headphones are so small and feel the same so my old fat fingers are not working well with them, removed a star in rating. But, it did lead me to use automated features so that is good. These headphones would make a great gift, especially for Mother's Day or Father's Day. Love the blue color, we bleed blue in KY.
Date published: 2021-05-04
bvseo_sdk, dw_cartridge, 18.2.0, p_sdk_3.2.0
CLOUD, getReviews, 9ms
reviews, product
Kysymyksiä ja vastauksia
what is the cup size is the earcups bigger than live 650btnc
Our JBL Live 660NC has a 4cm size for earcups and has almost similar sized earcups as the Live 650btnc.
Date published: 2021-07-12
Hi, How long is warranty?
Thank you for your question. The warranty for this product is 2 years since the date of purchase. For further support, we welcome you to contact our JBL Customer Support team: https://support.jbl.com/gb/en/ Thank you.
Date published: 2022-06-20
How long is the warranty offered with this product?
Thank you for your question. For our products the warranty follows local legislation, which we follow when selling from our web shops. Should you wish to receive further support, you may contact the Harman Customer Support team by telephone, email or chat in order to receive direct assistance. Please see https://uk.harmanaudio.com/support-contact.html#ns for further details. Thank you.
Date published: 2021-12-31
When the headphones ran out of charge, will they still work when connected via the provided aux cable??
Our JBL Live 660NC should be charged first for it to work using the audio cable. Please visit our website to get more information about this product. Here's the link. https://bit.ly/3oxzNvz
Date published: 2021-12-30
Why can't I pare it to my phone 
We're sorry to hear about what happened. Please try to reset the headphones if this can help fix the problem. Press and hold the volume - and volume + button for more than 5 seconds to reset the headphones. Please try to pair the headphones to a different source ex. (phone, tablet) to check if it can pair with a different device. If the problem persists, please contact us, so we can assist in checking your options: https://support.jbl.com/us/en/#contact
Date published: 2021-07-20
Are these OSHA approved to use while working in a loud work environment?
We have the FCC/IC Statement, which means that our products comply with Part 15 of the FCC rules and Industry Canada license-exempt RSS standards. This part states: "Operation is subject to the following two conditions: (1) This device may not cause harmful interference; and (2) this device must accept any interference received, including interference that may cause undesired operation." If you have more questions, please reach out to our Customer Support. https://support.jbl.com/us/en/
Date published: 2021-11-23
On ear or over ear???
Thanks for reaching out. Our JBL Live 660NC is an over ear headphones.
Date published: 2022-07-11
When will it get launched in india and what will be price in India
We have no news yet of when our JBL Live 660 NC would be released in India. Please subscribe to our newsletter at the bottom page of our website, to receive the latest news and updates regarding our products: https://in.jbl.com/
Date published: 2021-07-12
what features work and don't work when using the audio cable?
Our JBL Live 660NC's noise cancelling feature will not work when using a wired connection. You may learn more about the features of the JBL Live 660NC by visiting this link : https://bit.ly/3oxzNvz
Date published: 2021-10-11
Is there a way to turn of the white light on the front right side of the headphones.
Unfortunately, the white LED battery indicator of our JBL Live 660NC can't be turned off, it is by default, to let the user know that the headphone is powered on.
Date published: 2022-01-18
How do I turn off the annoying beep that happens every time I move my head because the headphones think I took an ear cup off? I already disabled the auto pause but I still get the beep. Why is that necessary? Will there be an update to disable it?
Thank you for bringing this to our attention. We would like to discuss your support request directly with you and find a solution for you. Please reach out to JBL Customer Service for technical support and assistance. https://bit.ly/2WocMfi
Date published: 2022-04-22
Are these headphones made n USA I want to wear these headphones will mowing on my john Deere z turn riding mower Just how much noise do the headphones cancel out this kind of noise
Our JBL 660NC's are designed in the USA but assembled in China. These noise-canceling headphones aren't intended for use with heavy machinery. However, this will eliminate background construction noise and will sit comfortably on your head.
Date published: 2021-11-23
Can these simultaneously stream two device sources? (call/music and pc/Nintendo)
Our JBL Live 660NC supports a multi-point connection of up to 2 devices. However, you can only play audio from one source at a time.
Date published: 2022-11-20
Do these headphones work with Siri?
Our JBL Live 660NC doesn't support SIRI because it features Google Assist as well as Alexa. For more information about the headphones, check it out here: https://www.jbl.com/over-ear-headphones/LIVE660NC-.html
Date published: 2021-08-04
Look had the rock edition l. They were Spectacular. But the head band Was garbage! So Now I get a Replacement from Jbl… which one's own up To the rock edition.
bvseo_sdk, dw_cartridge, 18.2.0, p_sdk_3.2.0
CLOUD, getContent, 144ms
questions, product