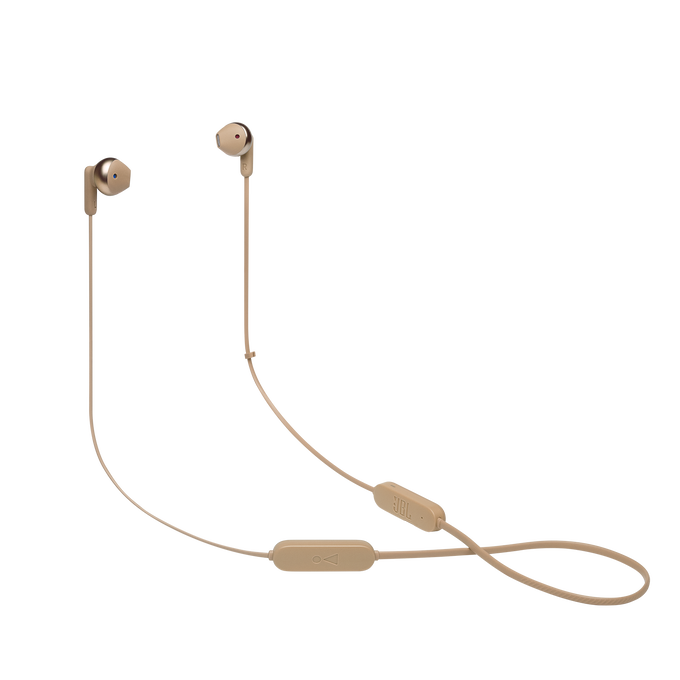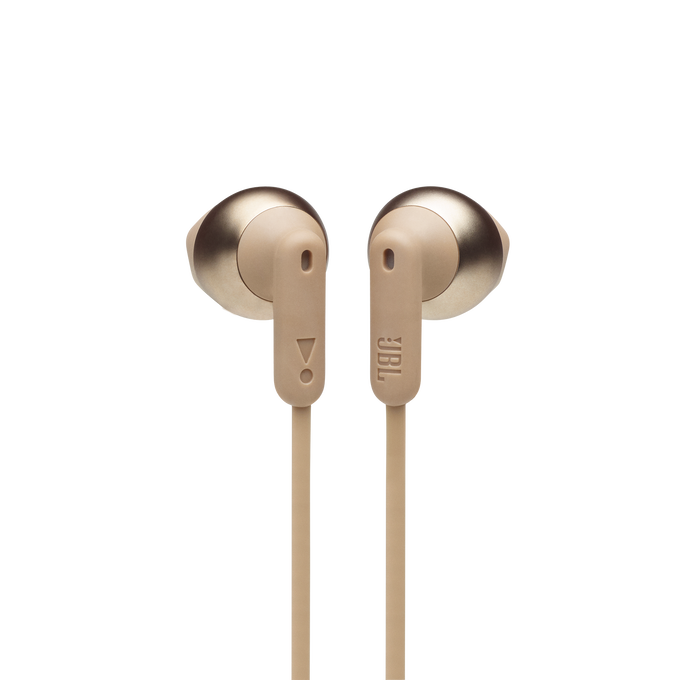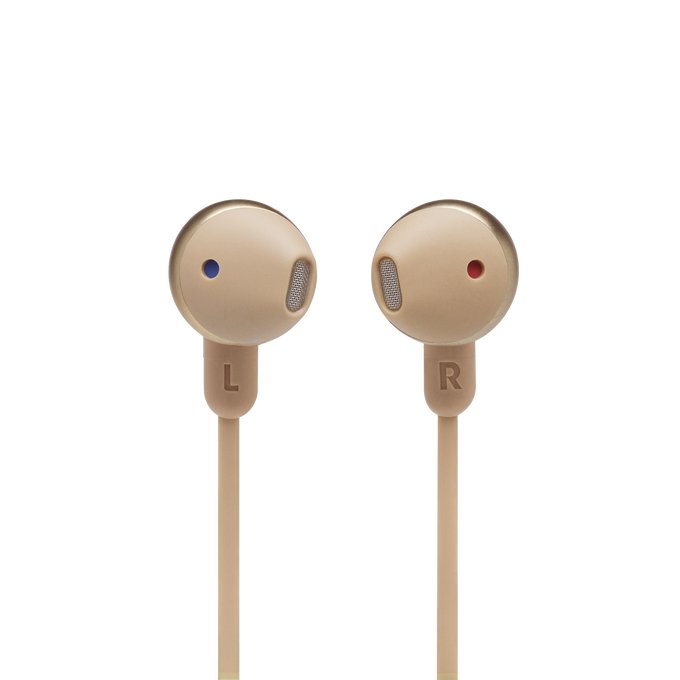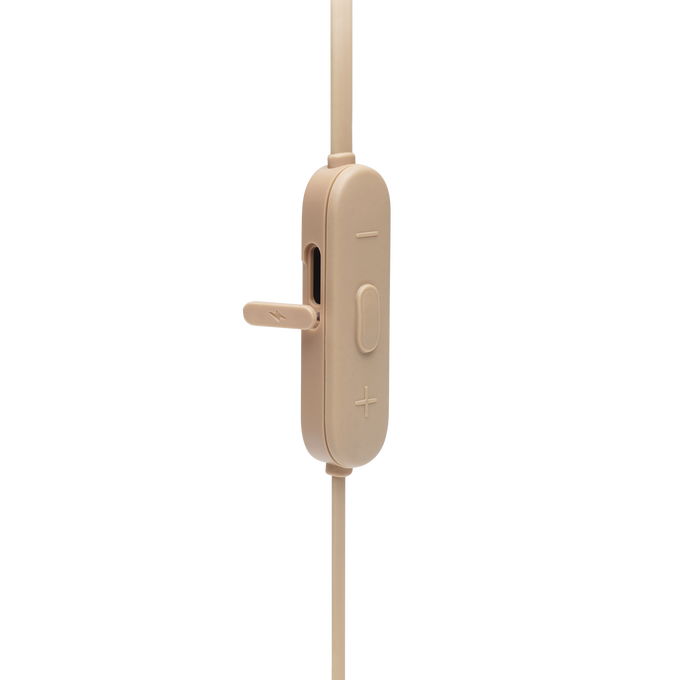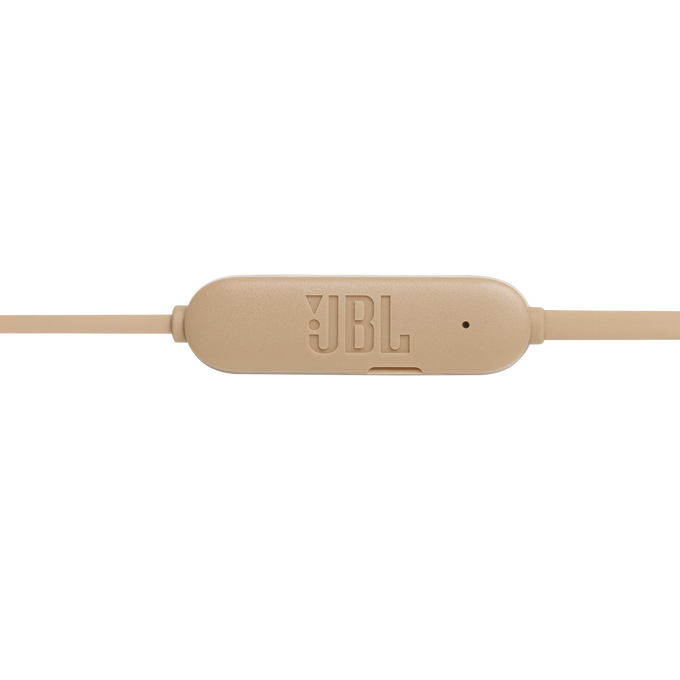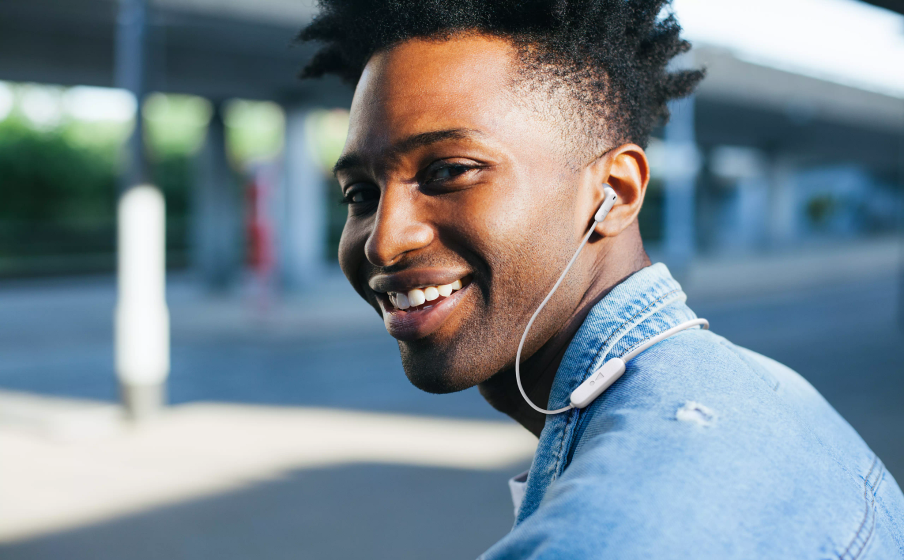 JBL Pure Bass -ääni
Yli 70 vuoden ajan JBL on kehittänyt tarkkoja ja vaikuttavia äänentoistoratkaisuja suuriin tilaisuuksiin ympäri maailmaa. Näillä kuulokkeilla saat tuon saman JBL-äänen, jossa basson tehoa ja syvyyttä ei ole säästelty.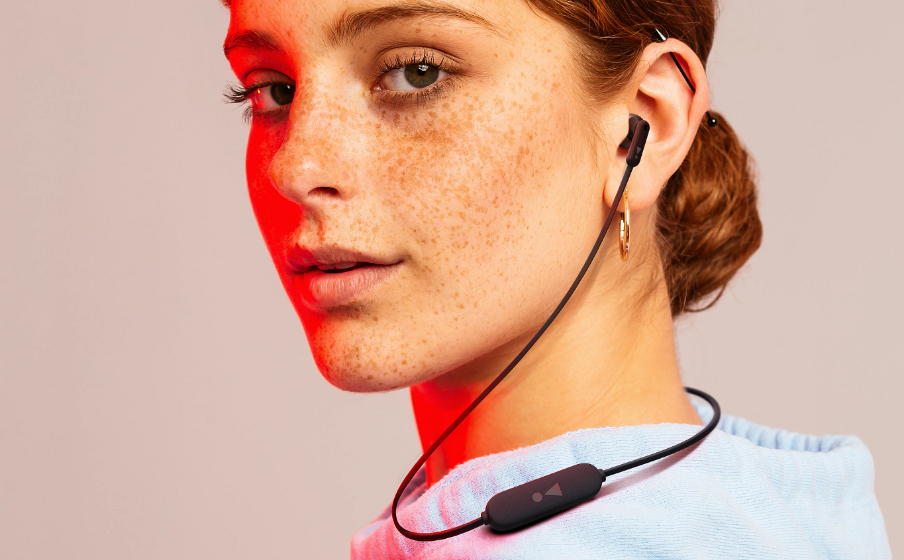 16 tunnin akkukesto pikalatauksella
Nauti musiikista ja käytä puhelintasi 16 tunnin ajan. Saat täyden latauksen 2 tunnissa tai yhden lisätunnin vain 10 minuutin latauksella.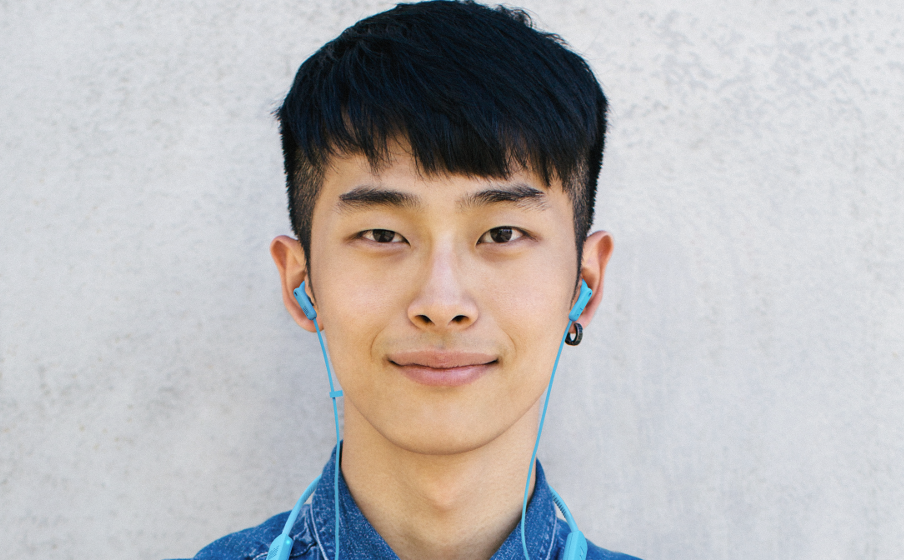 Hands-free-puhelut
Hallitse äänentoistoasi ja puheluitasi helposti kuulokkeiden kätevän kolmipainikkeisen kauko-ohjainmikrofonin avulla.
Ominaisuudet

BLUETOOTH 5.0​ – häviötöntä laatua
Suoratoista suosikkimusiikkiasi erittäin korkealaatuisesti Bluetooth 5.0:llä.

Litteä sotkeutumaton kaapeli
Kestävä litteä kaapeli ei mene solmuun.

Mukavasti istuvat nappikuulokkeet
Pehmeillä ja ergonomisilla nappikuulokkeilla voit nauttia musiikista mukavasti

​Multi-point -yhteys
Voit saumattomasti vaihtaa tabletillasi pyörivästä videosta älypuhelimeesi puhelun puhumista varten, eikä yksikään puhelu jää kuulematta.

​Puheavustajan tukema
Voit vaivattomasti käyttää älylaitteesi puheavustajaa kuulokkeista.
Tiedot ja lataukset
Item# JBLT215BTCGD
Kuvaus
PURE BASS, LANGATON

Esittelyssä JBL TUNE 215BT -nappikuulokkeet JBL Pure Bass -äänellä. 16 tunnin akunkestonsa ansiosta ne tuottavat korkealaatuista JBL Pure Bass -ääntä langattomasti ja mahdollistavat hands-free-puhelut. Ensiluokkaisesta materiaalista valmistetut kuulokenapit on varustettu 12,5 mm:n elementeillä, jotka tarjoavat tehokkaan bassoäänen. Pehmeän sekä ergonomisen muotoilun ansiosta kuuntelukokemus pysyy mukavana pitkiäkin aikoja. Lisäksi kolmipainikkeinen kaukosäädin yhdessä mikrofonin ja sotkeutumattoman kaapelin kanssa tarjoaa musiikin ja puheluiden hallinnan laitteesi puhevustajalla. Multi-point -yhteys takaa ettet koskaan missaa puheluita, minkä ansiosta JBL TUNE 215BT on jokapäiväinen kumppanisi töissä, kotona ja tien päällä.
Tuotetiedot
Audiotiedot
Elementin herkkyys @ 1kHz/1mW (dB)

118 dB SPL@ 1kHz 1mW

Dynaaminen taajuusvaste (Hz)

20 Hz – 20 kHz

Impedanssi (ohmia)

20
Ohjaimet, kytkennät ja liitännät
Bluetooth profiilit

HFP 1.7, A2DP 1.3, AVRCP 1.6

Bluetooth-taajuus

2.400 GHz - 2.4835 GHz

Bluetooth-lähettimen modulaatio

GFSK, _x005F_x001F_/4 DQPSK, 8DPSK

Bluetooth-lähettimen teho

< 6 dBm

Bluetooth-versio

5.0
Akku
Latausaika (tuntia, kun akku on tyhjä)

2

Maksimi toistoaika (tuntia)

16
Ominaisuudet
Bluetooth

Kyllä

Charging cable

Kyllä

Puheääniavustaja

Kyllä

Kolmipainikkeinen kaukosäädin/mikrofoni

Kyllä

Sisäänrakennettu mikrofoni

Kyllä

Litteä sotkeutumaton kaapeli

Kyllä

Hands-free-puhelut

Kyllä

JBL Pure Bass -ääni

Kyllä

Multipoint-yhteys

Kyllä

Ladattava akku

Kyllä

Pikalataus (5 min = 1 tunnin soittoaika)

Kyllä

Langattomat

Kyllä
Pakkauksen sisältö
1 pari TUNE 215BT -kuulokkeita
1 x latauskaapeli
1 varoituskortti
1 x Takuukortti
1 x turvallisuustiedote
1 QSG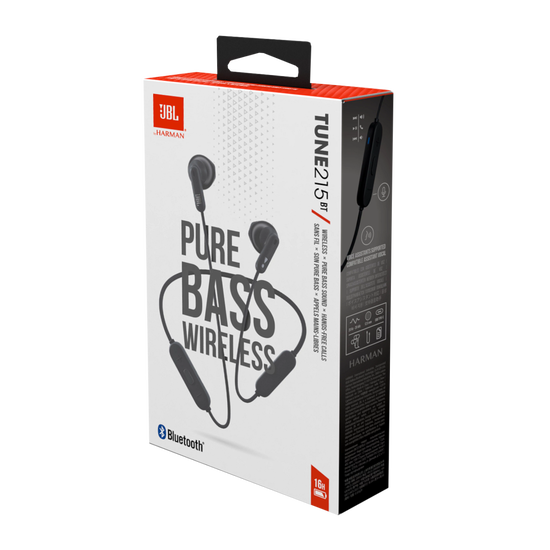 Asiakirjat ja lataukset
Arvostelut ja vastauksia kysymyksiin
Arvostelut
Rated

3

out of

5
by
Musamaistelija
from
Ei pysy korvassa
Tykkään ideasta, että langattomien nappikuulokkeiden välillä menee johto. En voisi kuvitella käyttäväni täysin langattomia nappikuulokkeita. Harmillisesti näissä kuulokkeissa nappiosa on ihan liian suuri minun korviini. Niiden käyttäminen tekee kipeää eivätkä ne pysy korvassa. Mikki jää talvivaatteita käyttäessä jonnekkin pään taakse, huivin ja hupun alle niin, että ulkoillessa handsfreen käyttäminen on mahdotonta. Kaikesta huolimatta äänen laatu on hyvä, ja nappiosien epämukavuus harmittaa minua suuresti. Suosittelen tuotetta, mikäli pystyt käyttämään sellaisia 1990-2000 -lukujen taitteen vanhanmallisia kovia nappikuulokkeita.
Date published: 2020-12-23
Rated

3

out of

5
by
Moo6464
from
The style of these are really good and would be really good for someone who runs or exercise regularly as they will stay in your ears and the buttons are easy to reach. The sound on them is ok I have heard better. When using them if your not playing something straight away they will make a like bing noise what seems like every 20 seconds until you play something. On the box it says that they will be charged in 10 minutes however when I put them on charge I timed it and found that they needed longer then 10 minutes to charge.
Date published: 2020-12-22
Rated

5

out of

5
by
hearingbeeps
from
Update on my earlier review: Factory Reset to get
Apparently, instructions on youtube as to how to reset the 205bt's and similar models "somehow" worked on 215 bt: Wıth the power off (and after charging the earphones fully), pressing both volume buttons simultaneously for a while (10-20 seconds) or doing the same with all the 3 buttons --viz., power button included -- got rid of the beeping problem. I had unpaired the phone from all devices prior to doing that and now the connection is stabile. Hence, I upgrade the 4 star review. This should apply to the earlier 2 complaints on beeping in 20-seconds intervals too. 5 star then for this price range -- I only wish the official instructions showed how to reset the earphones.
Date published: 2022-07-27
Rated

4

out of

5
by
espeen
from
JBL Tune 215 -nappikuulokkeet
JBL Tune 215 - pakkaus sisältää nappikuulokkeet, laturin ja pikaoppaan.Pikaopas ei sisällä suomenkielistä ohjetta mutta on kuvallinen.Olen vanhempi ihminen ja nämä ovat ensimmäiset nappikuulokkeet Minulle Bluetoothin käyttö on tuttua. Pakkauksessa olevaa ohjetta noudattaen onnistuin luomaan yhteyden. Bluetoothia käyttäen pariksi valitaan JBL TUNE2 15 BT. Ohjeessa neuvotaan myös miten asetat nappikuulokkeet oikein korviisi..Kotona voi kuunnella äänikirjoja ja liikkuessa ulkona nauttia musiikista. Ja, teknillisesti laite latautuu jo kahdessa tunnissa ja musiikkia voi kuunnella n. 16 tuntia. Suosittelen.
Date published: 2021-06-08
Rated

5

out of

5
by
SandyD
from
Great sound
I have had these about a week now and JBL Tune 215BT have a really awesome sound. The are well made and fit my ears comfortably. They did not fit my better half's as well. I would do a fit test if I could before you buy. These are great and very easy to use and understand. The sound quality is superb. I could not hear hardly anything around me while using. I got about 11hrs of use on the first charge. I would highly recommend these. Another great product from JBL. Easy to use for phone calls as well. I had no problem hearing or talking with these also the other party had no problem understanding me.
Date published: 2021-06-11
Rated

4

out of

5
by
Lou ise
from
Good sound , long life
I previously had the 205bt and was pleased with them although the battery life was short, I bought these as a replacement, I like the bud shape, The sound is clear but could be a bit more bassy. The battery life is great they last very long. I'd say it last 16 hours+ before needing a charge.
Date published: 2020-12-05
Rated

1

out of

5
by
SamuraiJake
from
They either fit perfect, or you're hosed.
Literally JUST bought these, they arrived today & I don't even need to charge them to know they are completely WORTHLESS TO ME. There is no way to make them fit a smaller or larger "ear hole" or whatever. SO - They either fit you perfect, or you are screwed. I can't get them to go in my ear & stay there sitting completely still, much less moving. I definitely feel like I just threw away what I spent. (which was ALOT LESS than the original ask for them. My 1st purchase with JBL ever, MIght be my last.
Date published: 2022-11-08
Rated

4

out of

5
by
Jane3
from
Parasta äänenlaatua
Odotin innoissani uusia kuulokkeita testattavaksi. Pidin kuulokkeissa äänenlaadusta ja akun latauksen helppoudesta: Vain yksi lyhyt johto mukaan ja lataus onnistuu missä vain. Kuulokkeita on helppo käyttää ja vauhdikkaana ihmisenä pidän siitä että kuulokkeet ovat kiinni toisissaan, jolloin ne eivät niin helposti tipahda pois paikaltaan, kun riisuu takkia tai kaulahuivia näin talviaikaan. Ensin meni aikaa totutellessa siihen, miten kuulokkeet asettuvat korvaan. Joko ne on hieman liian suuret korviini tai sitten ne ovat ainakin isommat kuin aiemmat kuulokkeet, mutta aluksi en saanut niitä pysymään paikallaan korvissa. Jos jotain muuttaisin kuulokkeissa, se olisi hieman pienempi koko ettei kuulokkeen asentoa tarvitsisi korjailla.
Date published: 2020-12-23
Rated

4

out of

5
by
Kiaa
from
Great bass
These earphones were great, when I've used them at home. I found them useful when exercising too. The bass was amazing, however they do make a noise when listening at times. Charging time needed longer than inticipated, however used them for an while when exercising (1hour). I did find the earphone had a comfort fit and used them for hands free calls. At times the earbuds would slip out. Great earphones which are wireless too.
Date published: 2021-06-22
Rated

1

out of

5
by
Kris23
from
Terrible
I bought about 2 weeks ago go them home- felt weird in my ears but I thought I just needed to get used to them. Within a week they stopped working about every 10 minutes. Would be in the middle of a song or a movie and there would be NO sound but music or movie would still be paying, I decided to return, web site for returning was not working so I decided to call the customer service phone line - that was a mistake. Waited over 40 minutes on the the phone for the lady to send me the return label. Defiantly not worth the $25 I spent on the headphones!
Date published: 2021-11-15
Rated

3

out of

5
by
Foriiido
from
20 sec beep sound
try update firmware and it fix that for me.........!
Date published: 2021-06-21
Rated

5

out of

5
by
Betsy7Cat
from
Love it, works great, can sleep with them
Very happy with these. Can't use wired ones anymore due to lack of headphone jack. I wanted a pair that connected to each other so I could sleep with them and worry less about losing them. But most wireless ones that are connected to each other are the silicone ones that fill your ears which wasn't comfortable for sleeping on my side. These are very comfortable. Plus, they will automatically power off after no activity for a while, which is a double bonus since I'm not awake to turn them off. And the sound quality is pretty good to boot.
Date published: 2022-04-10
Rated

4

out of

5
by
Kody217
from
Great ear buds with only 1 caveat
These ear buds really do pump the base. To my untrained ears the sound quality is pretty balanced while delivering ear thumping bass. The weighted sides rest in front of the shoulders nicely allowing you to jog without the buds shifting around in the ear The only downside to these is that they are a little loose in my ear, not enough to fall out while running but enough for it to bother me a little. This might just be me though as my girlfriend tried them and they fit snug in her ear. All in all great earbuds for the price!
Date published: 2021-06-12
Rated

5

out of

5
by
golfcat
from
Great for Workouts
These earbuds are terrific, particularly for working out. Having been through many iterations of buds that don't fit your ears, won't stay in during a run, or don't have sufficient sound to power through a workout, these stand up and hold up to a tough run. The battery life seems to be more than enough - I used them throughout an 8-hour workday, took them to the golf course for 9 holes, and ended the day with a 3-mile run, and the battery still held strong. Charging the buds is fast and efficient, with a short charge lasting at least an hour or so for those "oh no, my headphones are dead" moments. Would certainly recommend these to anyone, especially considering the competitive price point, and the features/sound quality above and beyond a $20 wired headset.
Date published: 2021-06-11
Rated

3

out of

5
by
Ss76
from
Hyvä soundi, huono istuvuus
Testasin näitä esim kuntosalilla, spinningissä, jumpalla. Urheilussa toimi ihan ok, häiritsi tuo piuha spinningissä kun hakkaa poskeen ja salilla sotkeentu kesken liikkeitten. Kevyellä jumpalla pysyi hyvin päässä. Istuvuus ei täydellinen, alkaa sattumaan korvaan kun pitempää aikaa pitää, tuntuu että liian isot minulle Plussaa tosiaan kuitenkin tuo piuha, ei kuulokkeet häviä jos vaikka juoksulenkillä tippuu. Soundi hyvä, pari kertaa pätki. Lataus kestää pitkään ja on suht nopea. Helppo käyttöönotto
Date published: 2021-06-16
Rated

4

out of

5
by
Marian82
from
Pretty great
I've tested this one now, and I like the battery compasity and the sound is great. Only minus is if you get the microphone a bit behind, the caller hears you bad. But they are good to use, also over time.. Had them on for hours at the time. other than that, they are great
Date published: 2021-01-06
Rated

3

out of

5
by
Btotheryan64
from
Backup BT headphones
These headphones aren't bad, but they're not great either. They're just average in my opinion. I'm used to wearing ear buds on a daily basis. So when switching over to the 215's it's a bit of a downgrade in terms of fitment, and sound quality. But, they're not bad as back ups. I keep these in my car at all times in case I forget or drain my battery on my earbuds. The battery life is impressive and they're usb-c so they charge quickly.
Date published: 2021-06-10
Rated

5

out of

5
by
donfoolio
from
Extremely Comfortable, Light Weight + great sound
These headphones are super comfortable to wear. They are really light weight and have great access to the charging ports. I've been using them to switch between my laptop and cellphone during my work days and am able to transition between devices with no problem. Above all, the audio quality of these headphones is amazing. I love hearing the extra basslines in my daily hip hop and rnb playlists - its been really refreshing having a new pair of daily drivers to use for work and casual laptop use.
Date published: 2021-06-01
Rated

4

out of

5
by
Lara37
from
Hyvät peruskuulokkeet
Sain JBL Tune 215BT testattavaksi reviewclubin kautta ja olen pääosin ollut tyytyväinen. Napit pysyvät suhteellisen hyvin korvissa, ja jos esim ei tykkää perinteisistä korvan sisään laitettavista napeista, ovat nämä miellyttävämmät. Pitkässä käytössä korvat kyllä kipeytyivät. Ääni on hyvä perusääni. Mitään taustamelun vaimennusta näissä ei ole. Otan nämä käyttöön toisten kuulokkeitteni rinnalle mukavuuden takia. Ja koska nämä ovat johdolla kiinni toisissaan, ei tarvitse pelätä napin katoamista.
Date published: 2021-06-29
Rated

4

out of

5
by
Tranha
from
Good, okay
They're good headphones but i can't get over how big they are. They feel like they're designed for men or big ears, and they don'thave good grips. They fall out of my ears easily so often which is very annoying bc they're sport headphones. I can't concentrate on my work out when my headphones keep falling off. Would not recommend it for normal-sized ears people. JBL should note that in the description that they're a bit big. Regarding the quality, it's good and the microphone works well.
Date published: 2022-03-08
Rated

4

out of

5
by
Turo87
from
Great Sound Quality!
I got this about a week ago and so far they are A1 quality. Specially since I have sensitive ear drums. The bass is perfect for me and not to mention all of the awesome features it has, like the quick charge.
Date published: 2021-06-05
Rated

4

out of

5
by
Jart
from
Great lightweight earbuds with strong battery life
So far I'm really enjoying these earbuds. They are very easy to use and the battery life is impressive. I have used them for about 6 hours and have 70% battery remaining. I also like how lightweight they are and how quickly they pair to my phone. I wish the sound quality was a little better, but it is good for this price point considering the battery life. They are also a little uncomfortable. There is hard plastic on the bud itself and it is uncomfortable against my ear after a while.
Date published: 2021-06-16
Rated

1

out of

5
by
Unhappy172
from
Loose fit
I got these for Christmas and I cannot get them to stay in my ears. I have tried everything I can think of, reread the instructions several times and nothing!
Date published: 2022-01-11
Rated

4

out of

5
by
hagaynor
from
Sound is great
The sound was surprisingly great and they are easy to pair with all devices however the do don't fit in my ears comfortably. They felt loose.
Date published: 2021-06-23
Rated

5

out of

5
by
Mindy67
from
Great features
These are absolutely brilliant, they are light and compact and are handy for when your on the go and need to make a quick call.
Date published: 2020-12-28
Rated

4

out of

5
by
vetlo93
from
Well pleased.
I got the headset two weeks ago, and I have been using them a lot since then. They have been working great for me, and thanks to the great battery capacity, I haven't had to charge them all the time. They don't end up tied in a knot in my purse or pocket like many other cabled headsets do, and they provide a welcome break from my everyday life as a nursing student when I put them on and press play. For me, owning a headset with a resonable bluetooth-range, stable connection and decent battery capacity is important. The price is alright, and all over this enables me to own a quality headset without having to work overtime to afford it. I have yet to try working out with the headset on, hiking with it works perfectly fine. JBL is a label I've always had a good impression of, and this headset only improves that that for me.
Date published: 2021-06-29
Rated

3

out of

5
by
Tiiti
from
Hintaluokassaan ihan kelpo
Testasin käytössäni kuulokkeita taannoin. Musiikin kuunteluun ja handsfree-kuulokkeina ihan jees, mutta liikkuessa ei minun korvassa kovin hyvin pysyneet. Ehkä korvani sisäosan muoto on haastava ja törmään ongelmaan monien kuulokkeiden kanssa. Joko kuulokkeen korvaan tuleva osa on liian suuri asettuakseen tai liian pieni ja istuvuus ei toteudu. Myös miinuspuolena erittäin lyhyt latauspiuha. Plussana tällä hintatasolla äänenlaatu ja häiriöttömyys.
Date published: 2021-03-29
Rated

4

out of

5
by
Bambino1242
from
True Bass!
If you are looking for wireless ear buds that have that hard hitting bass… then these are the ear buds for you. The highs and mids are not exactly the best, but you usually won't find that in small ear buds, neither did I expect to. I wear these while working out and they are great. Even when I'm walking around the house and need to be on the phone, the sound quality on the other end of the phone is amazing, according to people I talk to. The only downside I would have to say is that the bud itself was a little large, almost like a one size fits all kind of design. I would suggest they they offer a smaller designed bud with rubber size enhancers. That was my only complaint. Other than that another quality product from JBL. They gave me everything I was looking for and everything I expected a JBL product. Durable design and great sound.
Date published: 2021-06-08
Rated

4

out of

5
by
Logan123
from
Comfortable Earbuds w/ Great Battery Life
After using these for two weeks, through long walks, lounging around, and traveling through airpots, I've enjoyed these earbuds. They fit my ears nicely, and the blocks along the cord comfortably settle just above my collarbone. The button controls are easy to use. The battery life is outstanding. The sound leaves some to be desired, but they do sound pretty good. I'd say the best match for these is any easy-listening tune, shows/podcasts, and phone calls. The bass is lacking for heavy music listening, and the highs can be a tad tinny. Overall, the sound quality is adequate. It takes just a few hours to charge, and the battery had lasted me 12+ hours. Per usual, JBL gives you a nice package with the charging cable. I'd say these are a good product for the value. Don't expect to run in these, but for simple listening needs, they work great.
Date published: 2021-06-16
Rated

5

out of

5
by
sammiejay3
from
Great Headset
THis product has been very useful for me and what my ears consider to be music. The design of the headset allows for comfort inside of your ear canals. The sound is classic JBL (The bass hits clean and pure while the treble is not high to drown out the music, but not to low to not hear it). The design of the product allows for comfort around your neck while the piece connected to the right side allows for cords to be put together.
Date published: 2021-06-09
bvseo_sdk, dw_cartridge, 18.2.0, p_sdk_3.2.0
CLOUD, getReviews, 12ms
reviews, product
Kysymyksiä ja vastauksia
How much is the standby time?
bvseo_sdk, dw_cartridge, 18.2.0, p_sdk_3.2.0
CLOUD, getContent, 7ms
questions, product