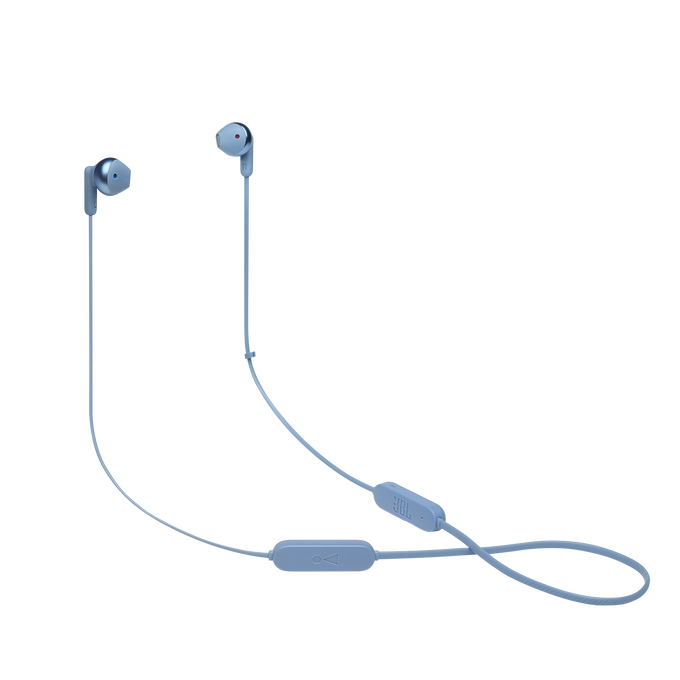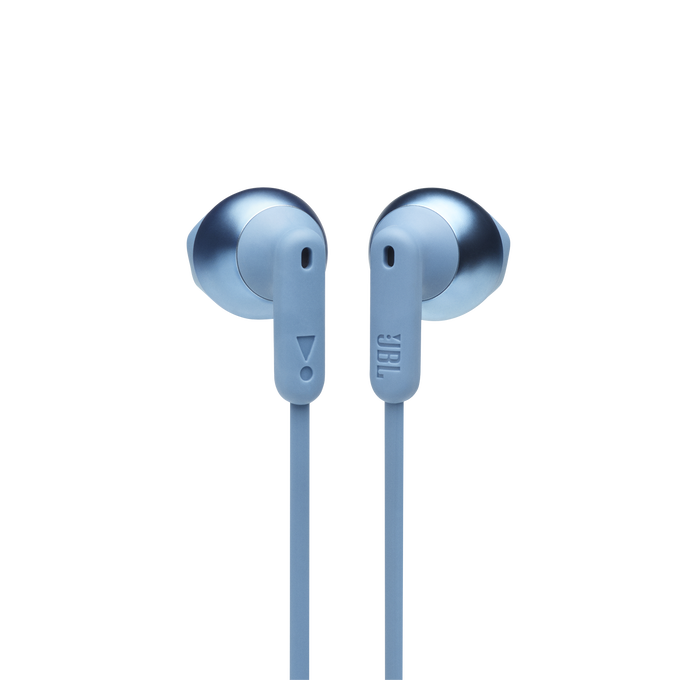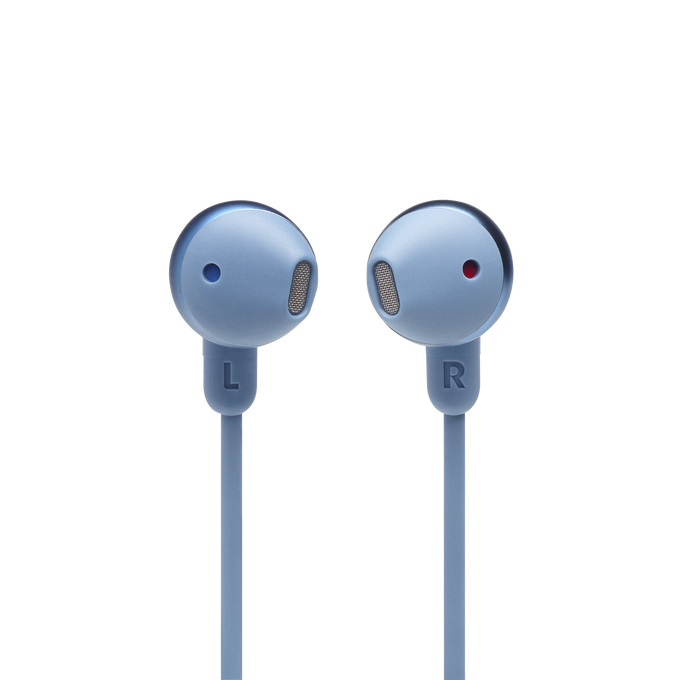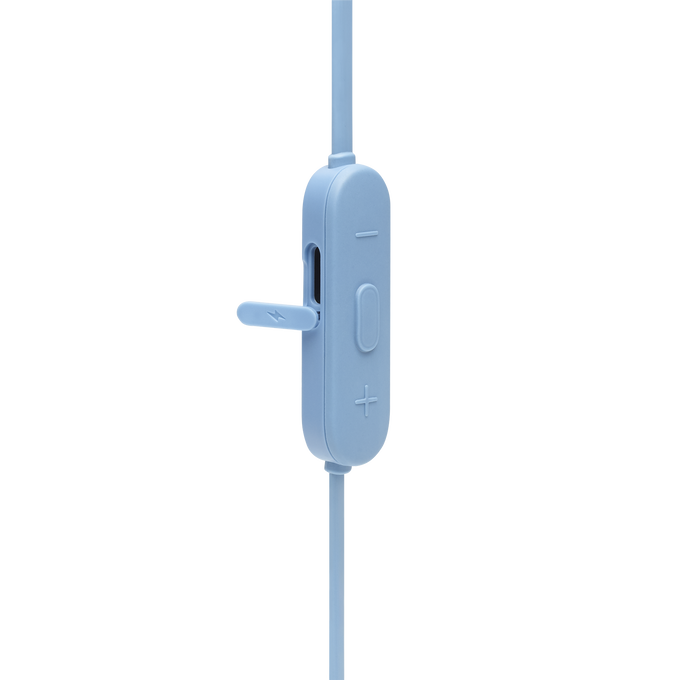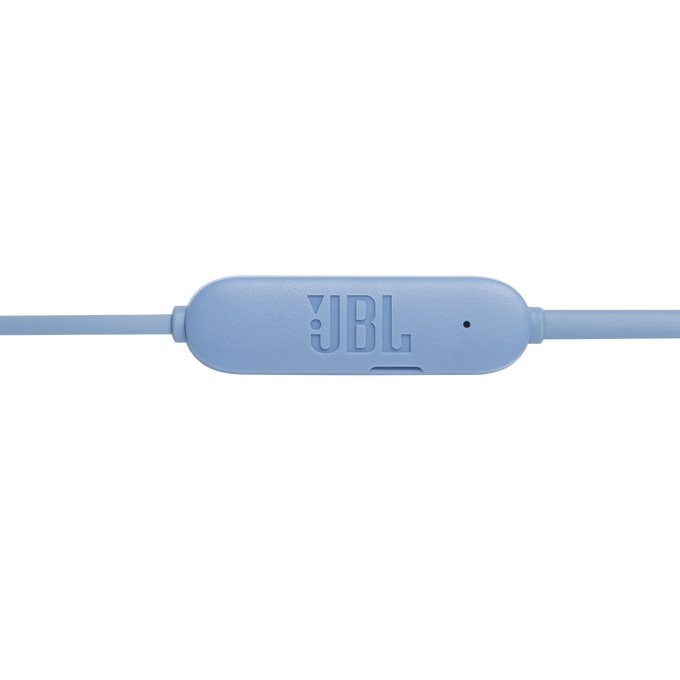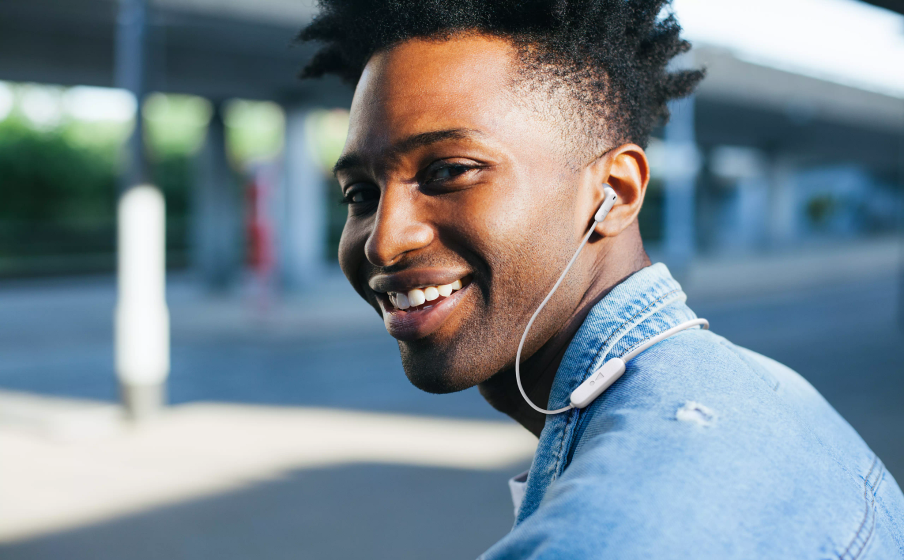 JBL Pure Bass -ääni
Yli 70 vuoden ajan JBL on kehittänyt tarkkoja ja vaikuttavia äänentoistoratkaisuja suuriin tilaisuuksiin ympäri maailmaa. Näillä kuulokkeilla saat tuon saman JBL-äänen, jossa basson tehoa ja syvyyttä ei ole säästelty.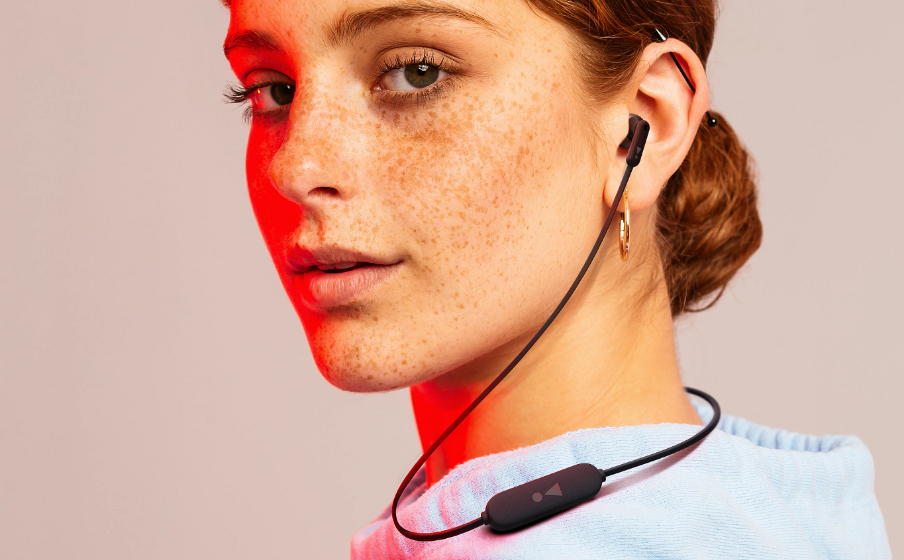 16 tunnin akkukesto pikalatauksella
Nauti musiikista ja käytä puhelintasi 16 tunnin ajan. Saat täyden latauksen 2 tunnissa tai yhden lisätunnin vain 10 minuutin latauksella.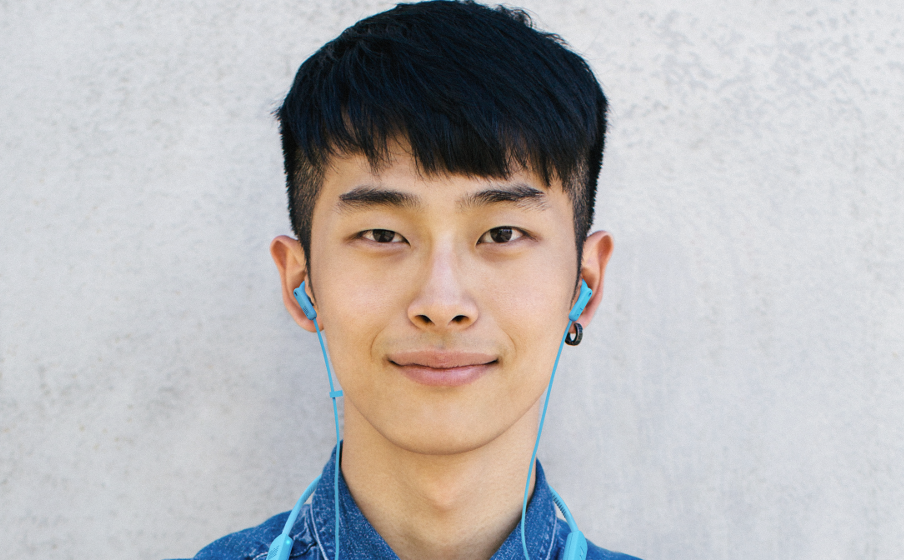 Hands-free-puhelut
Hallitse äänentoistoasi ja puheluitasi helposti kuulokkeiden kätevän kolmipainikkeisen kauko-ohjainmikrofonin avulla.
Ominaisuudet

BLUETOOTH 5.0​ – häviötöntä laatua
Suoratoista suosikkimusiikkiasi erittäin korkealaatuisesti Bluetooth 5.0:llä.

Litteä sotkeutumaton kaapeli
Kestävä litteä kaapeli ei mene solmuun.

Mukavasti istuvat nappikuulokkeet
Pehmeillä ja ergonomisilla nappikuulokkeilla voit nauttia musiikista mukavasti

​Multi-point -yhteys
Voit saumattomasti vaihtaa tabletillasi pyörivästä videosta älypuhelimeesi puhelun puhumista varten, eikä yksikään puhelu jää kuulematta.

​Puheavustajan tukema
Voit vaivattomasti käyttää älylaitteesi puheavustajaa kuulokkeista.
Tiedot ja lataukset
Item# JBLT215BTBLU
Kuvaus
PURE BASS, LANGATON

Esittelyssä JBL TUNE 215BT -nappikuulokkeet JBL Pure Bass -äänellä. 16 tunnin akunkestonsa ansiosta ne tuottavat korkealaatuista JBL Pure Bass -ääntä langattomasti ja mahdollistavat hands-free-puhelut. Ensiluokkaisesta materiaalista valmistetut kuulokenapit on varustettu 12,5 mm:n elementeillä, jotka tarjoavat tehokkaan bassoäänen. Pehmeän sekä ergonomisen muotoilun ansiosta kuuntelukokemus pysyy mukavana pitkiäkin aikoja. Lisäksi kolmipainikkeinen kaukosäädin yhdessä mikrofonin ja sotkeutumattoman kaapelin kanssa tarjoaa musiikin ja puheluiden hallinnan laitteesi puhevustajalla. Multi-point -yhteys takaa ettet koskaan missaa puheluita, minkä ansiosta JBL TUNE 215BT on jokapäiväinen kumppanisi töissä, kotona ja tien päällä.
Tuotetiedot
Audiotiedot
Elementin herkkyys @ 1kHz/1mW (dB)

118 dB SPL@ 1kHz 1mW

Dynaaminen taajuusvaste (Hz)

20 Hz – 20 kHz

Impedanssi (ohmia)

20
Ohjaimet, kytkennät ja liitännät
Bluetooth profiilit

HFP 1.7, A2DP 1.3, AVRCP 1.6

Bluetooth-taajuus

2.400 GHz - 2.4835 GHz

Bluetooth-lähettimen modulaatio

GFSK, _x005F_x001F_/4 DQPSK, 8DPSK

Bluetooth-lähettimen teho

< 6 dBm

Bluetooth-versio

5.0
Akku
Latausaika (tuntia, kun akku on tyhjä)

2

Maksimi toistoaika (tuntia)

16
Ominaisuudet
Bluetooth

Kyllä

Charging cable

Kyllä

Puheääniavustaja

Kyllä

Kolmipainikkeinen kaukosäädin/mikrofoni

Kyllä

Sisäänrakennettu mikrofoni

Kyllä

Litteä sotkeutumaton kaapeli

Kyllä

Hands-free-puhelut

Kyllä

JBL Pure Bass -ääni

Kyllä

Multipoint-yhteys

Kyllä

Ladattava akku

Kyllä

Pikalataus (5 min = 1 tunnin soittoaika)

Kyllä

Langattomat

Kyllä
Pakkauksen sisältö
1 pari TUNE 215BT -kuulokkeita
1 x latauskaapeli
1 varoituskortti
1 x Takuukortti
1 x turvallisuustiedote
1 QSG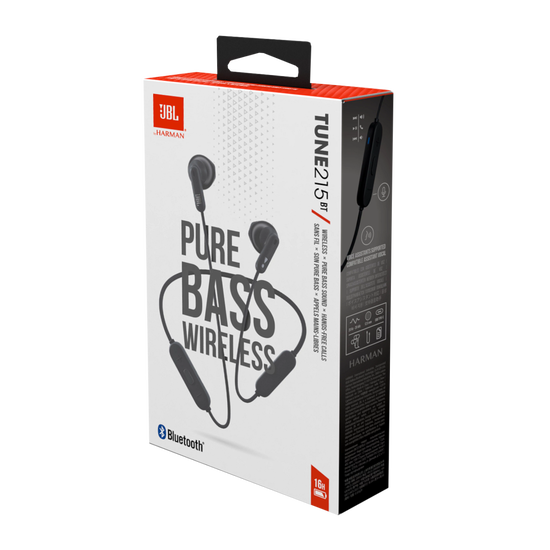 Asiakirjat ja lataukset
Arvostelut ja vastauksia kysymyksiin
Arvostelut
Rated

4

out of

5
by
KB159
from
Great sound, not ideal for running
These headphones were excellent when I was using them at home. Sound was excellent, bass was very decent, the earbuds themselves are comfortable to wear for extended periods of time, the battery life is excellent. I'm used to wearing wired headphones so it was great working at my laptop without a wire getting in the way. I also used them when out and about, going to shops etc., and they're great then also. The issue I had with them was when I tried to go for a run. The controls for turning up the volume, skipping songs etc., are fairly heavy. The weight of them drags the earbuds out your ear when you run which is unbelievably frustrating! I think I ran 100m out my front door before turning back and getting my other headphones. So yeah, good for everything but going for a run!
Date published: 2021-06-22
Rated

5

out of

5
by
kristi343
from
Great product from JBL
I trust the brand, so no wonder I got quality build product with decent sound quality and amazing battery life. The fit is perfect for me, even there is an indication of left and right earbuds in case you are not sure. The flat wire is good in length and thickness and sits really well on the neck. Also I have been pleased with charging speeds so far and overall easy control and Bluetooth connectivity. On the negative side, I found these earphones for some reason lack loudness factor and I thought maybe this has something to do with my smartphone, on the other hand this does not really bother me and I am happy with what I get. Also, for some reason my other half could not fit these earphones as they simply did not sit in place and were falling all the time. Also the price is on higher side, but I can't complain as it comes from JBL and you can trust what you get.
Date published: 2021-06-24
Rated

5

out of

5
by
LLEVERYDAY
from
Great bass and clear vocals!
The quality of sound surprised me! Deep bass and clear vocals make for a pleasant listening experience. The controls are different from any other headset I've ever used with the three button setup the controls are really easy to get acclimated to. The quick charge feature is crazy! 10 mins charge for 1 hour play time with a 16 hour total capacity! Nice! They work great with my Google Voice Assistant and the multi point connection which allows me to keep them connected to my phone for calls/music while simultaneously staying connected to my laptop for Webex meetings/evaluating my employees.They are light weight and after a while you don't realize that they're even there. Great pick up!
Date published: 2021-06-05
Rated

4

out of

5
by
Dan123456
from
Really good for the price
These earbuds are almost exactly what I was after! The earbud design was what drew me to this model as so many nowadays are too intrusive. These are a great fit for me and feel really comfortable even when listening for a longer period of time. They charge fast and the controls are responsive and smooth, which is lovely to see. The sound is good, definitely lacking in bass but considering the price point, it's about what I expected. I've had better headphones for cheaper but they broke quite quickly while these have been very consistent. One big downside is that when I pause my music it will beep every 20 seconds until I replay it, then once I do it has often reduced in volume. This is probably my phone rather than the headphones but I believe there may be some Bluetooth connectivity issues there. It has the ability to connect to two devices at once, which does work well when I checked it however I haven't found it that useful. I wonder if that feature relates to the volume adjusting issues. I started using these earbuds last week and have used them for about 4 hours a day every day. Overall they are a great pair of earbuds. For the comfort and reliability alone they are worth the price.
Date published: 2020-12-29
Rated

4

out of

5
by
brian163
from
They sound very good... assuming they fit you
I really wanted to to try a pair of earbuds. And if they fit you, these sound very good. Unfortunately for me, they don't quite sit in my ears well enough to create the necessary "seal" to get the kind of impressive bass response they appear capable of. So I'm back to the earphone style myself. Other than that during my initial use the battery life was impressive. You can definitely use them for a full 12 hour day per charge. (Spec is 16 hours.) And I had no trouble with pairing of Bluetooth or audio drop outs. (I really wish they fit me better. I think I'm just better off with earphones that have the silicone or foam inserts.)
Date published: 2021-07-02
bvseo_sdk, dw_cartridge, 18.2.0, p_sdk_3.2.0
CLOUD, getReviews, 37ms
reviews, product
Kysymyksiä ja vastauksia
If I keep the headphones in my ear, paired with my phone or computer, but not actively playing anything, just waiting for a call, will the headphones make some sound? Some reviews say they will beep/bling every 20 seconds or so – is this true?
Asked JBL/Harman customer support, and they said this won't happen, except of course for legit notifications from the phone, and disconnection, connection and low battery. I'll trust this and buy a pair. Thanks for the quick answer through the chat.
Date published: 2021-06-06
On a windows 10 lap top, do I need to download a driver?  I'm having trouble using the earbuds and microphone at the same time.
Our JBL Tune 215BT is plug and play, meaning you don't need drivers to have it paired and connected. Please check the software driver of the Bluetooth hardware of your computer if it's up-to-date. Once the headphones is connected to your computer, please select JBL Tune 215BT as your default speaker and input device/mic.
Date published: 2022-06-06
I notice if I don't get a call for some time, these power off on their own. Is there anyway to eliminate that? I have these connected to my phone and laptop for work, so I am not constantly using them but whenever a call actually comes through it is off.
Thank you for bringing this to our attention. We would like to discuss your support concern directly with you and find a solution for you. Please reach out to JBL Customer Service for technical support and assistance. https://bit.ly/2WocMfi
Date published: 2022-03-27
Process to factory reset JBL Tune 215BT?
Liested below are the instruction on how to perform factory reset your JBL Tune 215BT: 1. Disconnect the earbuds to mobile phone. 2. Forget / remove the name of the earbuds to mobile phone. 3. Turn on the earbuds. 4. Press and hold the Volume + and Volume - of the earbuds until shuts off.
Date published: 2022-10-15
Hi, I lost my charger cable for my Tune 215 BT headphones and for some very annoying reason it isn't the same as the one I use for another JBL product I have, even though they are both small USB connections. What type of cable do I need to buy?
It's a USB Type C Cable that Connects to the charging case for the Tune 215 BT's.
Date published: 2022-04-15
Is this waterproof/sweat proof?
Our JBL Tune 215BT doesn't have any IPX rating and is not waterproof. Exposure to water or moisture can result in irreversible damage to the headphones.
Date published: 2022-03-28
I can't connect my Tune 215BT to my iPhone7 plus but all the other JBL earphones are fine, do you know why?
Thanks for reaching out. First, try to restart the Bluetooth connection on your iPhone 7 by switching Bluetooth off and on again with a short pause in between. "Forget" (remove) the previously paired connection (on your iPhone 7 in your Bluetooth settings if you had once paired with our product. Try to restart your iPhone 7 by powering it off and on again, and after restarting try to establish a Bluetooth connection to your product. If the above does not work, then try to restart your product Headphone by turning it off and on again. Press and hold down the Bluetooth button on your Headphones to initiate pairing mode again. Go into the Bluetooth settings on your iPhone 7 to start the pairing process. You should now have a successful pairing with our device, but if you are still experiencing issues then contact JBL Customer Service for further assistance.
Date published: 2022-03-26
Do these (or any of your in ear Bluetooth headphones) have multipoint?
bvseo_sdk, dw_cartridge, 18.2.0, p_sdk_3.2.0
CLOUD, getContent, 39ms
questions, product